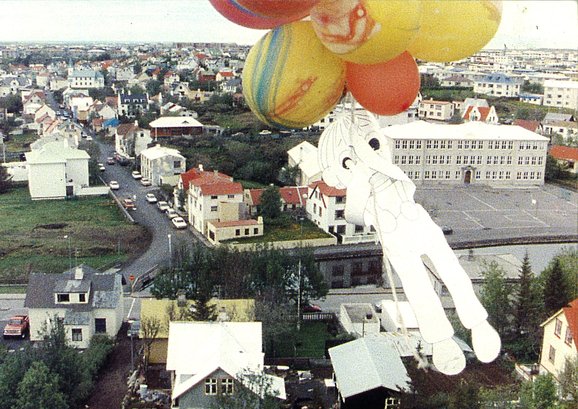 Adventures of Paper Peter, The
The difference between Paper Peter and other children is of course that Paper Peter is made of paper. And that can be inconvenient at times, but there are advantages to it as well. For instance, Paper Peter can take off into the wild blue yonder hanging on to a balloon, he can travel by mail and he can fly like a kite. This makes Paper Peter very popular with the kids on the block and an invaluable companion in all their pranks. And when the kids get into trouble with a bad-tempered neighbour, Paper Peter becomes their secret weapon.
About the film
Type: Animation
National Premiere Date: September 1, 1990
Genre: Family
Length: 81 min.
Language: Icelandic
Original Title: Ævintýri Pappírs Pésa
International Title: Adventures of Paper Peter, The
Production Year: 1990
Production Countries: Iceland
Icelandic Film Centre Grant: Yes
Based on a : Novel
Production Format: 16mm
Aspect Ratio: 1.66:1
Color: Yes
Sound: Dolby Stereo
Crew
Cast
Company Credits
Festivals
Academy Awards, 1991 - Award: Iceland´s Entry for Best Foreign language Film.
Cinema distribution
Iceland: Háskólabíó, 1990
Iceland: Borgarbíó Akureyri, 1990
Iceland: Bíóið Vestmannaeyjum, 1990
Iceland: Ísafjarðarbíó, 1990
Iceland: Regnboginn, 1991
Releases