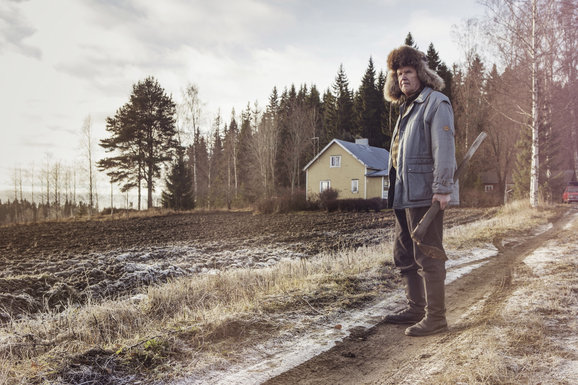 The Grump
A stubbornly traditional eighty-year-old farmer — whose social attitudes verge on the prehistoric — raises hell when he is forced to move in with his sadsack, city-dwelling son and domineering daughter-in-law.
Synopsis
The Grump is a comedy about family relationships. The main character is an introvert father-in-law, a self-made philosopher with his more than peculiar opinions. He hurts his leg and has to move to the city, to be taken care of by his daughter-in-law. His son, estranged from his parents and his farmhouse duties, has to look after the father's farm and take care of his demented mother, in a hospice. The crash of the cultures is inevitable. The daughter-in-law, a rising star in her business career, gets a new challenge as the father-in-law refuses to remain in bed while convalescing. He takes an active part in her business negotiations with the Russians. The outcome is greater than the sum of its parts – but in a surprising way that no one can foresee.
About the film
Type: Feature Film
National Premiere Date: March 6, 2015, Háskólabíó
International Premiere Date: September 4, 2014, Toronto International Film Festival
Genre: Comedy
Length: 98 min.
Language: Finnish, Russian, English
Original Title: Nöldurseggurinn (aka The Grump)
International Title: The Grump
Production Year: 2014
Production Countries: Iceland, Finland
IMDB: The Grump
Icelandic Film Centre Grant: Yes
Based on a : Novel
Antecendent Title: The Man Who Gets Upset About Things
Production Format: Arri Alexa HD
Color: Yes
Screening format and subtitles: DCP with English subtitles.
Crew
Cast
Company Credits
Festivals
Edduverðlaunin / Edda Awards, 2016 - Award: Nominated for Musical Score of the year (Hilmar Örn Hilmarsson).
The Norwegian International Film Festival Haugesund, 2015
Toronto International Film Festival, 2014