---
101 Reykjavik
A 30 year old man still lives with his mother and spends his days drinking, watching porn and surfing the net. His mother's Spanish flamenco teacher, Lola, moves in with them for Christmas. On New Year's Eve, while his mother is away he finds out Lola is a lesbian, but also ends up having rampart, drunken sex with her. His mother returns only to break the news that she is also a lesbian and she and Lola are in love. Lola becomes pregnant with his child and she and his mother plan to bring the baby up together. Failing in his suicide attempt, he matures, gets a job, and lives together with his mother, her lover and their (his) baby boy.
Where to watch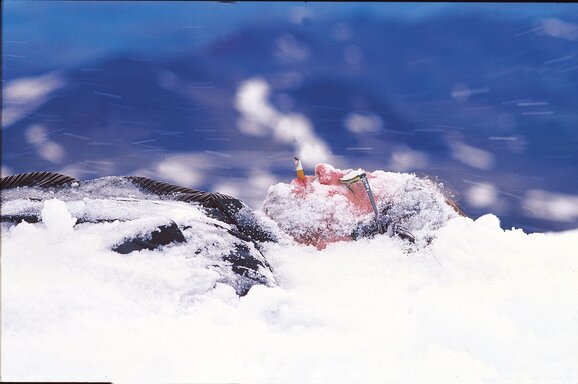 Crew
Directed by

Screenplay

Director of Photography

Editor

Music Composer

Producer

Co-Producer

Assistant Director

Based on a novel by

Best Boy

Camera Assistant

Color Grader

Costume Design

Costumer

Foley

Gaffer

Hair Stylist

Key Grip

Laboratory

Line Producer

Loader

Location Manager

Make-Up

Production Assistant

Production Designer

Props

Re-recording Mixer

Script Supervisor

Set Decoration

Sound Design

Sound Editor

Sound Engineer

Special Effects

Stills Photography

Titles

Translation
About the film
Type

Feature Film

National Premiere Date

May 31, 2000, Háskólabíó

Genre

Drama, Comedy

Length

92 min.

Language

Icelandic, English, Spanish

Original Title

101 Reykjavík

International Title

101 Reykjavik

Production Year

2000

Production Countries

Iceland, Denmark, Norway, Germany, France

IMDB

Website

Icelandic Film Centre Grant

Yes

Based on a

Novel

Antecendent Title

101 Reykjavík

Production Format

35mm

Aspect Ratio

1.85:1

Color

Yes

Sound

Dolby Stereo SR

Screening format and subtitles

35mm film without sub. 35mm film with English sub. Betacam SP without sub., Betacam SP with English sub.
Cast
Main Cast

Supporting Cast

Þrúður Vilhjálmsdóttir

,

Baltasar Kormákur

,

Ólafur Darri Ólafsson

,

Þröstur Leó Gunnarsson

,

Eyvindur Erlendsson

,

Halldóra Björnsdóttir

,

Hilmar Jónsson

,

Jóhann Sigurðarson

,

Edda Heiðrún Backman

,

Guðmundur Ingi Þorvaldsson

,

Gunnar Eyjólfsson

,

Jónína Ólafsdóttir

,

Halldór Gylfason

,

Pétur Einarsson

,

Ingibjörg Gunnarsdóttir

,

Berglind Steinsdóttir

,

Gunnar H. Gunnarsson

,

Sigríður Helgadóttir

,

Inga María Valdimarsdóttir

,

Agnar Jón Egilsson

,

Atli Rafn Sigurðarson

,

Guðrún María Bjarnadóttir

,

Lilja Nótt Þórarinsdóttir

,

Benedikt Ingi Ármannsson

,

Monica Abendroth

,

Sigurður Pálmi Sigurbjörnsson

,

Ólafur Evert

,

Guðrún Ósk Maríasdóttir

,

Ingi Haraldsson

,

Steinar V. Ægisson

,

Fríða Bonnie Andersen

,

Cosimo H.F. Einarsson

,

Sólrún Ingvadóttir

,

Ragnhildur Guðnadóttir

,

Kristinn Á. Friðbjörnsson

,

Konráð Valsson

,

Jón Atli Jónasson

,

Linda Sigurjónsdóttir

,

Eyrún Steinsson

,

Lísa Kristjánsdóttir
Company Credits
Production Company

In Partnership With

Supported by
Festivals
2014

Göteborg International Film Festival

2009

Scandinavian House

2009

Plus Camerimage Film Festival

2003

Bermuda International Film Festival

2003

Transilvania Film Festival

2003

DriveOUT Roma

2003

NordiQ Amsterdam

2002

17 Turin Gay and Lesbian International Film Festival

2001

Würzburg, Internationales Filmwochenende

2001

Würzburg, Internationales Filmwochenende

2001

Göteborg International Film Festival

2001

Bogota Film Festival

- Award: Nominated for Golden Precolombino Circle.

2001

Tblisi International Film Festival

- Award: Prize of the Union of Georgian Filmmakers.

2001

Nordic Film Days Lübeck

2001

Belgrade International Film Festival

2001

Rouen Nordic Film Festival

2001

Skopje Film Festival

2001

London Lesbian and Gay Film Festival

2001

Singapore International Film Festival

2001

Istanbul International Film Festival

2001

Brasilia International Film Festival

2001

Buenos Aires International Film Festival

- Award: Nominated for Best Film.

2001

Troia International Film Festival

2001

Sidney Film Festival

2001

International Film Festival Cinema Jove

2001

Pula Film Festival

- Award: Big Golden Arena.

2001

Geniuzastare Film Festival

2001

New Zealand Film Festival

2001

Galway Film Fleadh

2001

Jerusalem Film Festival

2001

Melbourne International Film Festival

2001

Festival de Cinema Gay E Lésbico de Lisboa

2001

International Center of Cinema Arsenals

2001

Barcelona International Gay and Lesbian Film Festival

2001

Noordelijk Film Festival

2000

Locarno International Film Festival

2000

Edinburgh International Film Festival

2000

Espoo Ciné

2000

New Nordic Films

2000

Toronto International Film Festival

2000

Atlantic Film Festival

2000

Vancouver International Film Festival

2000

Filmfest Hamburg

2000

Warsaw International Film Festival

2000

Pusan International Film Festival

2000

Bergen International Film Festival

2000

Valladolid International Film Festival

2000

Raindance

2000

FCMM

2000

Flanders International Film Festival

2000

Sao Paulo International Film Festival

2000

Ljubljana International Film Festival

2000

Thessaloniki International Film Festival

2000

Europa Cinema

- Award: Best film.

2000

CameraImage

2000

Black Nights Film Festival

2000

European Film Awards

2000

Edduverðlaunin / Edda Awards
Releases
Kinowelt Home Entertainment, 2006 - DVD
101 ehf., 2000 - VHS
101 ehf., 2000 - DVD
---
---