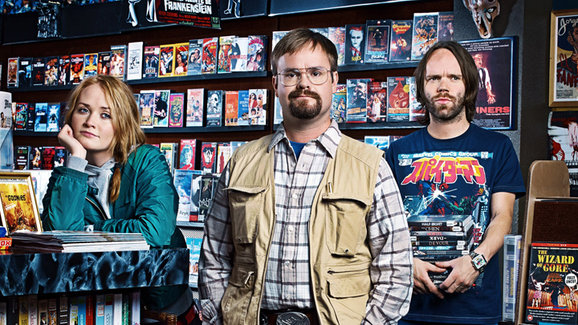 Hlemma Video
Hlemma Video
Hlemma Video
Siggi inherits his family's video rental business after his father´s mysterious death.
Synopsis
Siggi, or Siggi Hlemm as he is known by most people due to the name of his family's video rental inherits his father's business after his mysterious death. While Siggi does not share his late father's interest in the business he soon starts to enjoy the job, especially as he now has the time and resources to spend on being a private investigator, a sideline he has been wanting to get into for years.

Hlemma Video is a unique blend of black comedy and drama concocted by some of Icelands most creative minds. The team of writers, headed by Sigurjón Kjartansson include Hugleikur Dagsson, a prolific comic writer and the star of the series: Pétur Jóhann Sigfússon, one of Iceland's best loved actors and comedians. Styrmir Sigurðsson, the director of one of the country's best loved sketch show, Fóstbræður.
About the film
Crew
Cast
Company Credits