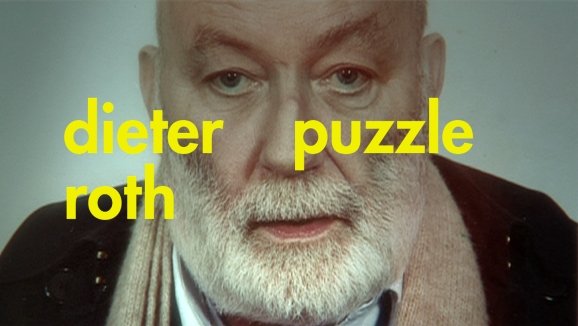 Dieter Roth Puzzle
Dieter Roth Puzzle
Dieter Roth Puzzle
In 1957, a young and unknown artist by the name of Dieter Roth boarded a ship to Iceland in the pursuit of love. After seven years in a small society unable to contain his talent, he left, leaving behind his life partner and four children to become one of the most influential artists of the 20th century.
Synopsis
Most of his working life after that was spent in Germany and Switzerland but Iceland remained a refuge, an inspiration, the home to his family and a second home to Dieter, whose legacy left a distinctive mark on the Icelandic and international art scenes. The director knew Dieter from early childhood and now embarks upon a journey to different parts of the world to gather pieces in his Dieter Roth Puzzle. What emerges is a colourful portrait of an exceptional person; one of the most singular and important artists of our time, as described by his family, many friends and colleagues.
About the film
Type: Documentary
National Premiere Date: October 3, 2008
Length: 104 min.
Language: Icelandic
Original Title: Dieter Roth Puzzle
International Title: Dieter Roth Puzzle
Production Year: 2008
Production Countries: Iceland
Icelandic Film Centre Grant: Yes
Production Format: HDcam
Aspect Ratio: 16:9
Color: Yes
Crew
Company Credits
Festivals
Schaulager: Future Present, Basel, 2016
Edduverðlaunin / Edda Awards, 2008 - Award: Nominated for Documentary of the Year.