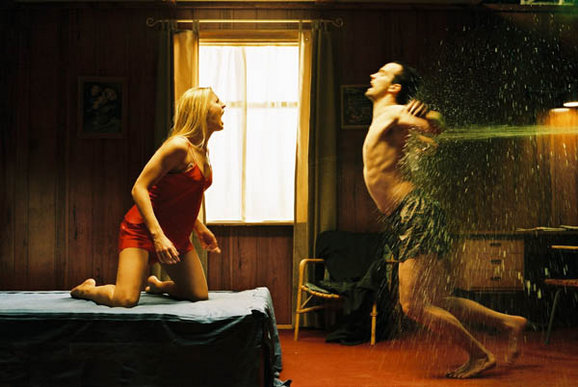 Burst
A couple shares an intimate moment in their bedroom. His attempts to arouse her go seriously wrong, resulting in a series of emotional, physical and hydrological explosions.
About the film
Type: Short Film
Genre: Comedy
Length: 5 min.
Original Title: Burst
International Title: Burst
Production Year: 2003
Production Countries: Iceland
Icelandic Film Centre Grant: Yes
Color: Yes
Sound: Stereo
Screening format and subtitles: SP Betacam the film is without dialogue.
Crew
Cast
Company Credits
Festivals
Scandinavian House, 2009
Plus Camerimage Film Festival, 2009
Edduverðlaunin / Edda Awards, 2003 - Award: Nominated for Short Film of the Year.