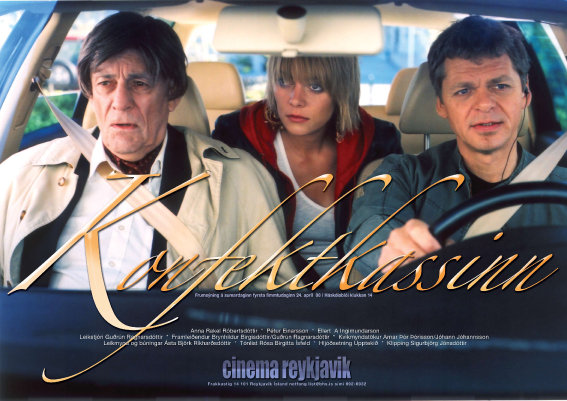 Box of Chocolates, The
Box of Chocolates, The
Box of Chocolates, The
A tender story of a young woman and her terminally ill father needing to reconcile.
Synopsis
Ragnar, straight out of hospital, orders a taxi-driver around Reykjavik in order to find a three layered chocolate box. He wants to repay a nurse for her good service at the hospital. After each
unsuccessful stop at various grocery stores, his daughter, Hrönn, gets increasingly agitated in the back seat of the cab. Tension between father and daughter build to a peak, and it becomes crucial for Hrönn to confront her father for the first time in her life.
About the film
Type: Short Film
Genre: Comedy
Length: 30 min.
Original Title: Konfektkassinn
International Title: Box of Chocolates, The
Production Year: 2008
IMDB: Box of Chocolates, The
Icelandic Film Centre Grant: Yes
Production Format: HDcam
Aspect Ratio: 16:9
Color: Yes
Crew
Cast
Company Credits
Festivals
Festroia International Film Festival, 2010
Kratkofil Short Film Festival, 2009
Edduverðlaunin / Edda Awards, 2008 - Award: Nominated for Actor of the Year in a Leading Role (Pétur Einarsson).