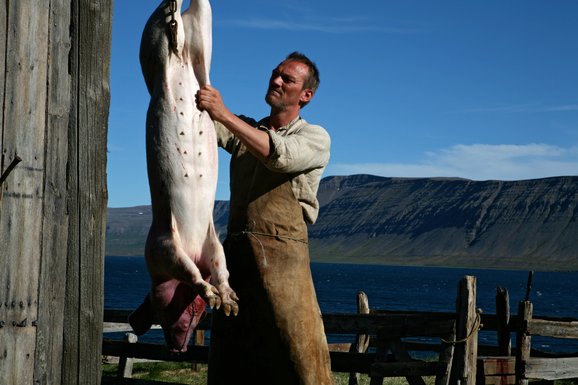 Dolor
The film deals with unexpected and unexplainable loss. Due to an accident, the life of a happy family turns into a larger-than-life tragedy. The film is based on a tale retold by Wilhelm Grimm.
About the film
Type: Short Film
Genre: Drama
Length: 12 min.
Original Title: Harmsaga
International Title: Dolor
Production Year: 2008
Production Countries: Iceland
IMDB: Dolor
Icelandic Film Centre Grant: Yes
Production Format: 16mm
Aspect Ratio: 1.85:1
Color: Yes
Sound: Dolby Digital
Crew
Cast
Company Credits
Festivals
Regensburger Kurzfilmwoche, 2010
Transilvania International Film Festival, 2010
Festroia International Film Festival, 2010
Scanorama European Film Forum, 2010
Clermont-Ferrand Short Film Festival, 2009
Festival de Cine de Huesca, 2009
Kratkofil Short Film Festival, 2009
DokuFest – International Documentary and Short Film Festival, 2009
Short Film Festival Cologne, 2009
Edduverðlaunin / Edda Awards, 2008 - Award: Nominated for Cinematography of the Year (Tumo Hurti). Nominated for Short Film of the Year.