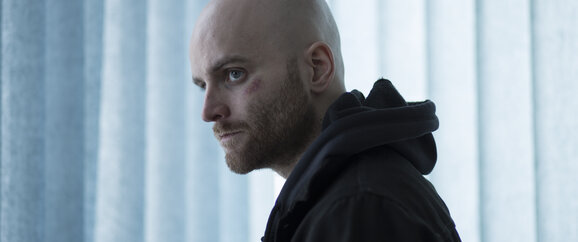 Vultures
In an attempt to fix his financial problems, Erik recruits his brother, Atli, to help him import a shipment of cocaine into Iceland. Erik thinks he's got things all figured out, until the young Polish "mule" they've hired is unable to pass the drugs through her system.
About the film
Type: Feature Film
National Premiere Date: May 4, 2018, Smárabíó
Genre: Drama, Thriller
Length: 90 min.
Language: Icelandic, English
Original Title: Vargur
International Title: Vultures
Production Year: 2018
IMDB: Vultures
Icelandic Film Centre Grant: Yes
Production Format: Arri Alexa
Color: Yes
Screening format and subtitles: DCP, English subtitles.
Crew
Cast
Company Credits
Festivals
Noordelijik Film Festival, 2018
Norwegian International Film Festival Haugesund, 2018
Fantasy Filmfest, 2018
Film Fest Gent, 2018
Camerimage, 2018
Fantastic Film Festival of Malaga, 2018
Night Visions International Film Festival, 2018
Torino Film Festival, 2018
Scanorama European Film Forum, 2018