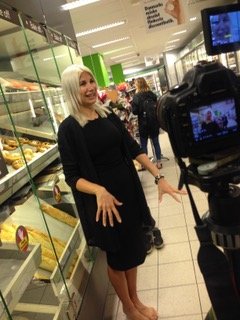 UseLess
A young single mother explores the issues of waste in food consumption and the fashion industry. Via interviews with various experts, designers and activists, she not only identifies the problems but discovers real-world solutions that can lead to a significant reduction in waste.
Synopsis
In the documentary UseLess, we try to find out why food and fashion waste has become a pressing social and environmental problem and what we can do to change it. The documentary is seen through the eyes of a young Icelandic mother who is trying to understand the issues and change her ways. Interviews with experts, designers, activists and producers shed light on the problem as well as offer many solutions to the audience. UseLess is presented in a positive and solution focused manner and is focused on awakening the audience to the problem in a forward-looking way. Even small adjustments to our habits can generate a great impact for our planet.
About the film
Type: Documentary
National Premiere Date: May 18, 2018
Length: 50 min.
Language: Icelandic
Original Title: UseLess
International Title: UseLess
Production Year: 2018
Production Countries: Iceland
Icelandic Film Centre Grant: Yes
Color: Yes
Screening format and subtitles: DCP
Crew
Company Credits
Festivals
Skjaldborg, 2018
NYCTV Festival, New York, 2018
Barcelona International Environmental Film Festival, 2018
ArticOpen, Rússlan, 2018
International Green Film Festival, Krakow, 2018 - Award: Award: Best film
DOC LA, 2018 - Award: Award: Best Environmental Film Award
FICMA - Environmental International Film Festival, 2018
Deauville Green Awards, Frakkland, 2018 - Award: Award: Silver award in "Fight and adaption to climate change" category and special mention from EcoAct.