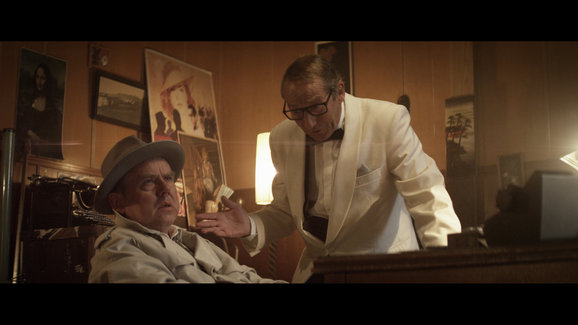 Harry & Heimir: The First Time it is Murder
Harry & Heimir: The First Time it is Murder
Harry & Heimir: The First Time it is Murder
The beautiful Diana Klein seeks the help of private eyes Harry and Heimir, to locate her father, a weather researcher staying in the Icelandic highlands, who seems to have disappeared. Harry and Heimir take on the job and are successful in thwarting a devious conspiracy of Danish amateur skiers who are trying to steal the Icelandic highlands for export out of the country.
About the film
Type: Feature Film
National Premiere Date: April 11, 2014, Háskólabíó
Genre: Comedy
Length: 85 min.
Language: Icelandic, Danish, Spanish, French
Original Title: Harry & Heimir: Morð eru til alls fyrst
International Title: Harry & Heimir: The First Time it is Murder
Production Year: 2014
Production Countries: Iceland
Icelandic Film Centre Grant: Yes
Based on a : Play
Production Format: HD
Color: Yes
Crew
Cast
Company Credits
Festivals
Nordic Film Club, ýmsir sýningarstaðir, Tékkland, 2016
Edduverðlaunin / Edda Awards, 2015 - Award: Special Effects of the year (Bjarki Guðjónsson). Nominated for Make-up Achievement of the year (Helga Sjöfn Kjartansdóttir).