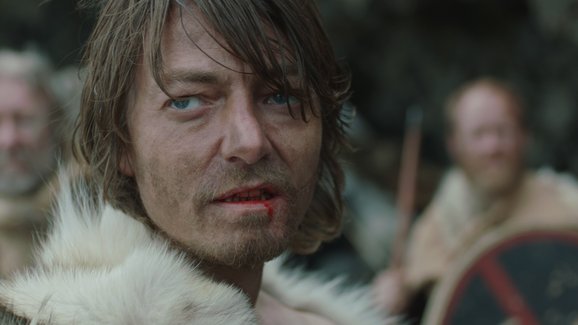 Vikingar
Vikingar takes place in two different eras. In the year 1000, Magnús, a fearless Viking warrior, confronts Bjarni the Berserker who abducted his wife and child. In the year 2012, Magnús, the hero of a pathetic Viking re-enactment troupe, struggles to regain his son's affection after a painful divorce.
About the film
Type: Short Film
Genre: Drama
Length: 15 min.
Language: Icelandic
Original Title: Víkingar
International Title: Vikingar
Production Year: 2013
Production Countries: Iceland, France
Icelandic Film Centre Grant: Yes
Color: Yes
Screening format and subtitles: DCP
Crew
Cast
Company Credits
Festivals
Edduverðlaunin / Edda Awards, 2014 - Award: Nominated for Short Film of the year.
Brest European Short Film Festival, 2014
Nordic Heritage Museum, 2014
Amiens International Film Festival, 2013 - Award: Special mention award.
Cannes Film Festival, 2013 - Award: Critics' Week - Rail d'or Award.