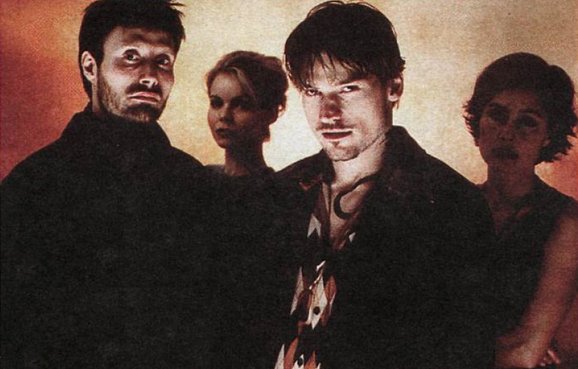 Vildspor
Charming desperado, Ossy, carrying a deadly secret, tracks down his childhood pal Jimmy in Iceland. But Jimmy, now with a family and a regular job, will do anything to hide his past.
Synopsis
A film about self-destruction, romance, and everlasting friendship: Ossy and Jimmy are childhood friends from Copenhagen and together they share an experience of a wild life in Thailand. Some years ago Jimmy gave that life up and settled in Iceland, where he now lives the life of ordinary people: a steady job, a wife, and a child. One day Ossy - carrying a deadly secret and in great need of his former confidante - suddenly turns up in Iceland. Jimmy doesn't appreciate the confrontation with his past and he does what he can to deport his old friend. Ossy responds with a vengeance and disrupts Jimmy's peaceful family life. Desperate and for want of ridding himself of Ossy, Jimmy agrees to sell a small portion of heroin for him, but the plan backfires. While Jimmy desperately tries to keep his family together, Ossy plunges into deep water, and ends beaten-up in the Icelandic desert, where he is found by the angelic and beautiful girl Jóna.
About the film
Type: Feature Film
National Premiere Date: August 7, 1998
Genre: Drama
Language: Icelandic, Danish, English
Original Title: Vildspor
International Title: Vildspor
Production Year: 1998
Production Countries: Iceland, Denmark
IMDB: Vildspor
Icelandic Film Centre Grant: No
Color: Yes
Crew
Cast
Company Credits
Festivals
Robert Festival, 1999 - Award: Nominated for Best Actor (Nikolaj Coster-Waldau) and Best Original Score (Hilmar Örn Hilmarsson).
Salerno International Film Festival, 1999 - Award: Nominated for Grand Prix.