---
Silvia Night Show, The
The show followed Silvia Night during her appearance in Eurovision Song Contest 2006, and her tantrums after she realised she didn't qualify for the final.

Silvia also received a lot of attention from media when she, on the premiere day of her own TV show, protested against it on the streets of Reykjavík saying that "the show is total junk".

The Silvia Night Show aired in Sweden on the channel TV400 on October 10, 2007 with good ratings.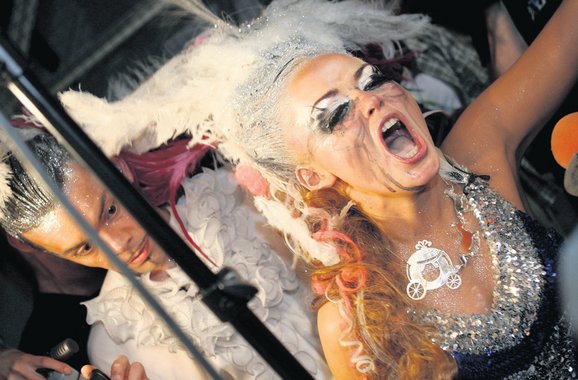 Crew
Directed by

Screenplay

Editor

Music Composer

Sound

Stills Photography
About the film
Type

TV Fiction

Language

Icelandic

Original Title

Sjáumst með Silvíu Nótt

International Title

Silvia Night Show, The

Production Year

2005

Production Countries

Iceland

IMDB

Icelandic Film Centre Grant

No
Festivals
2005

Edda Awards

- Award: Best Comical Show of the Year
---