---
House, The
A young couple moves into an old house. She teaches deaf children, he is a musician, working on his own compositions. Their separate worlds, one silent, the other full of sounds, create a vivid pattern of contrasts, which affect their emotional lives and their living together. From the time they move into the house, they are strangely aware of something odd, especially she, while he concentrates more and more upon his work. A series of incidents adds to her growing uneasiness about the house. Its past seems to creep in on her. She feels as if some tragedy must have befallen the people that lived there before, but when she starts asking around she gets few answers. There is something about the house that seems to be on the verge of overpowering her - something that in an unexpected way is related to her origins and permanently affects her life and destiny.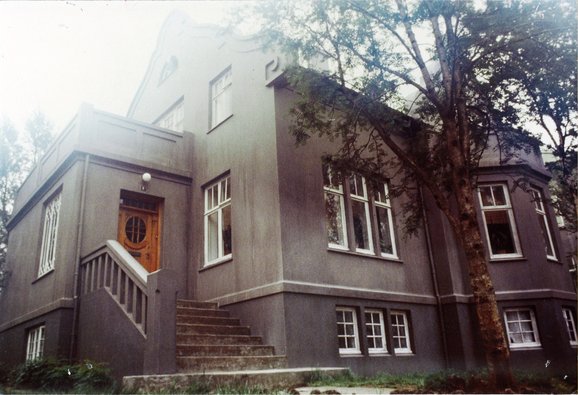 Crew
Directed by

Screenplay

Director of Photography

Editor

Music Composer

Producer

Art Direction

Assistant Director

Camera Assistant

Costume Design

Double

Make-Up

Props

Sound

Sound Engineer
About the film
Type

Feature Film

National Premiere Date

March 12, 1983

Genre

Thriller

Length

101 min.

Original Title

Húsið

International Title

House, The

Production Year

1983

IMDB

Icelandic Film Centre Grant

Yes

Production Format

35mm

Aspect Ratio

4:3

Color

Yes

Sound

Dolby Stereo

Screening format and subtitles

DCP with; English sub
Cast
Main Cast

Supporting Cast
Company Credits
Production Company

Supported by
Festivals
2012

Nordische Filmtage Lübeck, Lübeck, Germany

1984

Academy Awards

- Award: Award: Iceland´s Entry for Best Foreign language Film.
---