---
Krass
The short Film "Krass" is about a young man (Oli) who runs a carwash with his brother who is mentally impaired. They're place of work is a tranquil one, almost like a home. Oli likes to sing Karaoke and Keli enjoys writing his name (although he misspells it) in different colors.

Our story starts when a customer enters and asks Oli to wash a vintage car. This customer makes it quite clear that they need to take extra good care of this car and punctuates his point by being physically threatening before he leaves. Oli washes the car and everything seems to be going well until he notices that Keli has written his name on the car. At the same moment they hear the customer arriving.

Oli in an effort to buy time to get the name off the car instructs Keli to lock the outside door. The customer being a man of great size but limited temper does not take being locked outside well. He kicks the door in and attacks Oli shaking him like a rag doll certain that the brothers have damaged the car. But looking at the car it is obvious that Oli has managed to clean everything off. The customer regains his composure and pays the bill.

When the brothers watch the customer drive away the other side of the car is revealed and there in huge letters the name of Keli is spelled (correctly now). Oli decides that they should close the car wash early.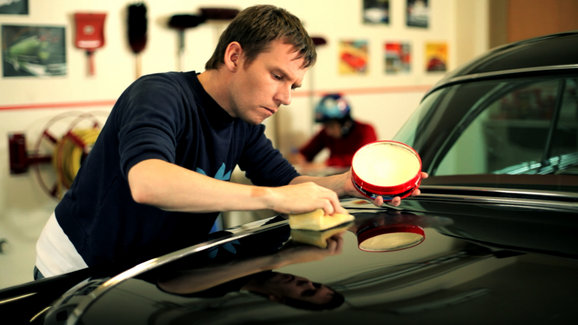 Crew
Directed by

Screenplay

Director of Photography

Editor

Music Composer

Producer

Assistant Director

Key Grip

Make-Up

Production Assistant

Sound Design
About the film
Type

Short Film

Genre

Drama

Length

8 min.

Language

Icelandic

Original Title

Krass

International Title

Krass

Production Year

2011

Production Countries

Iceland

Icelandic Film Centre Grant

Yes

Color

Yes

Sound

Stereo
Company Credits
Production Company

Supported by
Festivals
2012

International Short Film Festival Wiz-Art, Ukraine

2012

Nordische Filmtage Lübeck, Lübeck, Germany
---