---
Bothersome Man, The
Forty-year-old Andreas arrives in a strange city with no memory of how he got there. He is presented with a job, an apartment - even a wife. But before long, Andreas notices that something is wrong. The people around him seem cut off from any real emotion, and communicate only in superficialities. The ominous "Caretakers", who make sure the city runs smoothly, keep an increasing watch over Andreas as they find he doesn´t fit in. Andreas makes an attempt to escape the city, but he discovers there´s no way out. Andreas meets Hugo, who has the same longings as himself. Hugo has found a crack in a wall in his cellar. Beautiful music streams out from the crack. Maybe it leads to "the other side"? A new plan for escape is hatched.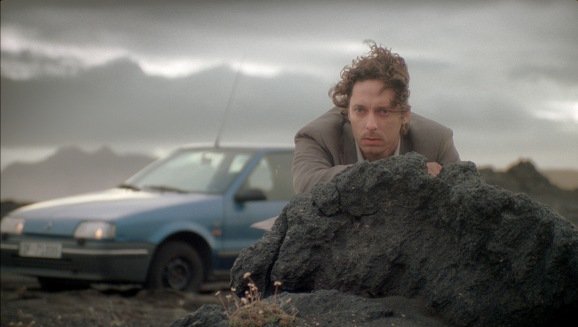 Crew
Directed by

Screenplay

Director of Photography

Editor

Music Composer

Producer

Co-Producer
About the film
Type

Feature Film

National Premiere Date

May 20, 2006

Genre

Comedy, Drama

Length

95 min.

Language

Norwegian

Original Title

Den brysomme mannen

International Title

Bothersome Man, The

Production Year

2006

Production Countries

Iceland, Norway

IMDB

Website

Icelandic Film Centre Grant

Yes

Production Format

35mm

Aspect Ratio

1.85:1

Color

Yes

Sound

Dolby Digital
Company Credits
Production Company

Supported by
Festivals
2007

Edduverðlaunin / Edda Awards

- Award: Nominated for Feature Film of the Year.

2007

Göteborg International Film Festival

- Award: FRIPRESCI Award.

2007

Gerardmer Film Festival Fantasticart

- Award: Grand Prix. Youth Jury Award. International Press Award. SCI FI Award.

2007

Fantasporto International Film Festival

- Award: Special Mention of the Jury.

2007

Cinequest Film Festival

- Award: Maverick Spirit Award.

2006

Brussels European Film festival

- Award: BeTV Prize of Best Film.

2006

Neuchatel International Fantastic Film Festival

- Award: HR Giger Award for Best Fantastic Feature. Silver Melies for Best European feature.

2006

IFF Arsenals Riga

2006

Athens IFF

- Award: City of Athens Best Director Award.

2006

Festival Internacional de Cinema de Catalunya (Sitges)

- Award: Best Production Design (Are Sjaastad).

2006

Hamptons International Film Festival

- Award: Golden Starfish Narrative Feature Film Award. Kodak Prize for Best Cinematography (John Christian Rosenlund).

2006

Festival du Nouveau Cinéma Montréal

- Award: Jury's Special Mention. AQCC Award.
---