On Northern Waters: The Story of a Boat
Four experienced boatbuilders join forces in building a clinkboat of the type that was once predominant in the Breidafjord Bay archipelago in the West of Iceland. In this film the history and craft of the North European clinkboat, and its many local variations, is examined with the help of historians and boatbuilders in Iceland and other Nordic countries.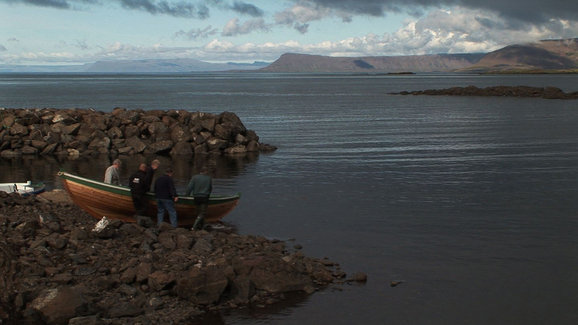 About the film
Type

Documentary

National Premiere Date

January 21, 2011

Length

57 min.

Language

Icelandic

Original Title

Súðbyrðingur: Saga báts

International Title

On Northern Waters: The Story of a Boat

Production Year

2011

Production Countries

Iceland

IMDB

Website

Icelandic Film Centre Grant

Yes

Production Format

HDV

Aspect Ratio

16:9

Color

Yes

Screening format and subtitles

English, Norwegian, German and Icelandic subtitles.
Crew
Directed by

Screenplay

Director of Photography

Editor

Music Composer

Advisor

Color Grader

Executive Producer

Music Performers

Narration

Re-recording Mixer
Company Credits
Production Company

Supported by
---