---
God Bless Iceland
Iceland experiences the deepest and most rapid financial crisis recorded in peacetime when it's three major banks all collapse in the same week in October 2008. On January 22nd the government falls after weeks of intense public protests and Iceland might get the worlds first lesbian Prime Minister Jóhanna Sigurdardóttir.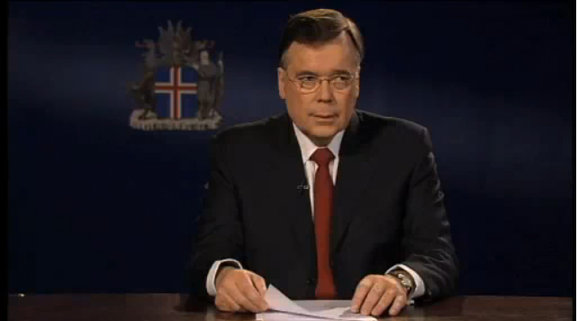 Crew
Directed by

Screenplay

Director of Photography

Editor

Music Composer

Producer

Co-Producer

Color Grader

Re-recording Mixer

Research by

Sound Design

Sound Editor

Stills Photography
About the film
Type

Documentary

National Premiere Date

October 9, 2009

Length

100 min.

Language

Icelandic

Original Title

Guð blessi Ísland

International Title

God Bless Iceland

Production Year

2009

Production Countries

Iceland

IMDB

Website

Icelandic Film Centre Grant

Yes

Production Format

35mm

Aspect Ratio

16:9

Color

Yes

Screening format and subtitles

DigiBeta, w/English subtitles.
Company Credits
Production Company

In Partnership With

Co-Production Company

Supported by
Festivals
2012

REC Festival Internacional de Cinema de Tarragona, Tarragona, Spain

2010

One World International Human Rights Documentary Film Festival
---