---
Living Dead: HAM
HAM were often close to breaking into the international market but band members with their unique approach to stressful moments always managed to blow it big-time. A good example of their attitude towards the public and the press in particular, "How do you take an interview with a group whose answer to every question is 'Shirley Bassey is a mythic Troll' and then demonstrates how to piss in a sink 2-3 times during the interview?" or their stage performance "The intoxicated singer falls off the stage, the guitar player is so drunk that he's performing lying on his back and the bass player misses the gig due to excess consumption of Jim Beam".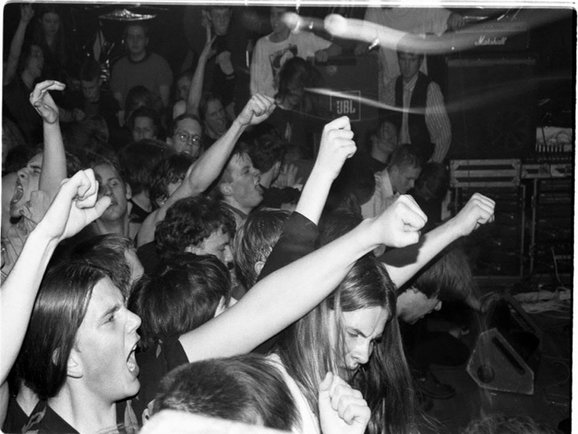 Crew
Directed by

Director of Photography

Music Composer

Producer

Camera

Production Manager

Sound

Sound Engineer

Stills Photography
About the film
Type

Documentary

National Premiere Date

December 13, 2001, Háskólabíó

Length

85 min.

Language

Icelandic

Original Title

Ham: Lifandi dauðir

International Title

Living Dead: HAM

Production Year

2001

Production Countries

Iceland

Icelandic Film Centre Grant

No

Aspect Ratio

4:3

Color

Yes

Sound

Stereo

Screening format and subtitles

SP Betacam English and French subtitles.
---