---
Larger Than life
Champions come and go, but legends never die! The documentary film "Larger Than Life" …the story of Jón Páll Sigmarsson, is a great film about the real Viking of the 20th Century, and one of the greatest sportsmen of all time. Jón Páll was a weightlifter and powerlifter from Iceland, who won the World's Strongest Man Competition four times (1984, 1986, 1988 and 1990).

Jón Páll's life was in some ways a fairy-tale. As a local celebrity, he appeared regularly in the media. The Icelanders liked his public presence to a large extent and enjoyed his popular one-liners. Many of his remarks are still well known in Iceland, and one of those became the title of the Jón Páll documentary, "Þetta er ekkert mál fyrir Jón Pál" ...The meaning would be: "This is no problem for Jón Páll" It happened live on the Icelandic television, at the time Jón Páll was setting a European record in weightlifting.

In a tragic case of irony, he died at the age of 32 (January 16, 1993), while exercising at the gym. He knew he had serious heart problems in his family and was aware of this weakness. He will always be remembered as a peaceful, caring, nice and loving man and one of the greatest strength athletes of all time.

In this film we follow Jon Pall from his childhood to glorious victories, we hear about his lovelife, the illness that finally defeated him, the gossip and accusations of steroid use, his role as a father and finally his last moments in the gym.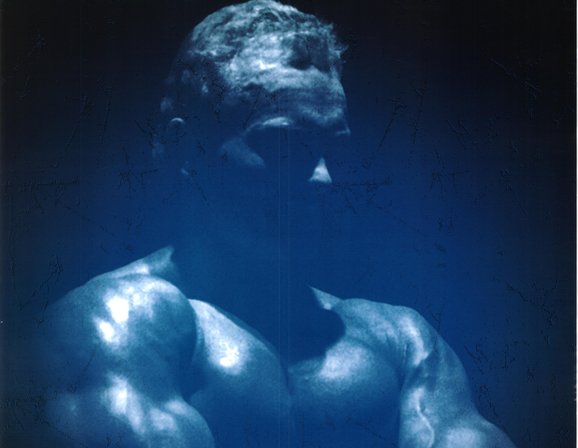 Crew
Directed by

Screenplay

Director of Photography

Editor

Music Composer

Producer

Advisor

Interviewer

Publicist

Second Unit Photography

Sound Editor
About the film
Type

Documentary

Length

110 min.

Language

Icelandic

Original Title

Þetta er ekkert mál

International Title

Larger Than life

Production Year

2006

Production Countries

Iceland

IMDB

Website

Icelandic Film Centre Grant

Yes

Color

Yes

Sound

Dolby Stereo SR
Cast
Main Cast

Supporting Cast
Company Credits
Production Company

Co-Production Company

Supported by
Festivals
2006

Edduverðlaunin / Edda Awards

- Award: Nominated for Documentary of the Year.
---