---
Reykjavik Guesthouse: Rent a Bike
Jóhann is a thirty year old man suffering from depression after the sudden death of his father, his sole companion. He runs a small guesthouse in downtown Reykjavik and is facing bankruptcy as a result of him refusing to admit any guests. He has made the small house in the small city his own private little universe, where he doesn't have to face up to the rest of the world or interact with his fellow citizens. Into this isolated existence wanders a nine year old boy, Finnur, who is every bit as offbeat as Jóhann. He is bullied by his classmates and leads a sad life with his alcoholic grandmother. Their friendship develops as the foundations of their separate lives start to collapse and Jóhann has to re-evaluate the existence he has chosen for himself. Reykjavík Guesthouse is a story about individuals and their fears. A story about the futile attempts to make time stand still as its pace increases. Last but not least, it's a story of friendship where you least expect to find it.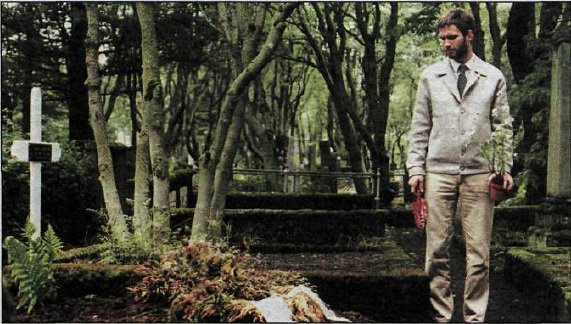 Crew
Directed by

Screenplay

Director of Photography

Editor

Music Composer

Producer

Co-Producer

Advisor

Assistant Director

Camera Assistant

Costume Design

Foley

Hair Stylist

Location Manager

Make-Up

Post-production Sound Assistant

Production Designer

Production Manager

Script Supervisor

Sound Editor

Sound Engineer

Special Make-up Effects
About the film
Type

Feature Film

National Premiere Date

March 25, 2002

Genre

Drama

Length

78 min.

Language

Icelandic

Original Title

Reykjavík Guesthouse: Rent a Bike

International Title

Reykjavik Guesthouse: Rent a Bike

Production Year

2002

Production Countries

Iceland

IMDB

Icelandic Film Centre Grant

Yes

Aspect Ratio

16:9

Color

Yes

Sound

Stereo

Screening format and subtitles

SP Betacam w/English subtitles.
Cast
Main Cast

Supporting Cast
Company Credits
Production Company

Supported by
Festivals
2002

Montréal World Film Festival Canada

2002

Filmvergband Sachsen Germany

2002

Edduverðlaunin / Edda Awards

- Award: Nominated for Actor of the Year in a Leading Role (Hilmir Snaer Gudnason).
---