---
King of the Butterflies
Darryl Francis (55), an ex-convict in Los Angeles can't get a job after returning from prison. In the hope of providing for his wife and three kids, he dreams of becoming a professional writer. After many failed attempts, Darryl reaches out to an Icelandic friend and writing therapist for help. Together they decide to document his battle against procrastination and past pain, in the hope of unlocking his writing talent.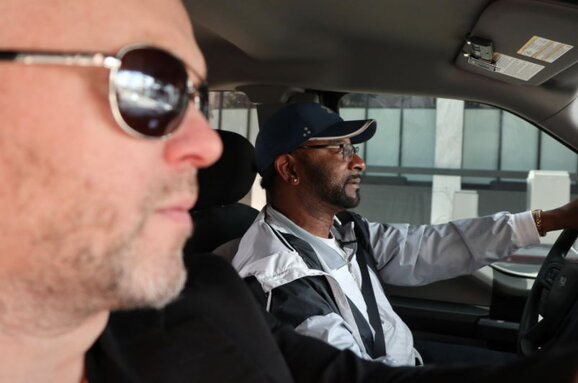 Crew
Directed by

Director of Photography

Editor

Music Composer

Producer

Executive Producer

Sound Design
About the film
Type

Documentary

International Premiere Date

September 26, 2022, Nordisk Panorama

Length

73 min.

Language

English

Original Title

King of the Butterflies

International Title

King of the Butterflies

Production Year

2022

Icelandic Film Centre Grant

Yes

Production Format

Canon Digital

Aspect Ratio

2.35:1

Color

Yes

Sound

Stereo

Screening format and subtitles

DCP, English and Icelandic subtitles.
Cast
Main Cast

Supporting Cast
---