---
A Letter from Helga
The story takes place in the 1940's in the west fjords of Iceland, a strange paradise hidden at the edge of Europe. In this small but thriving community we meet Bjarni, a young, idealistic farmer. Bjarni has a place in this world; his house has been in his family for 9 generations, he has status, respect and his wife Unnur is capable and hard-working. It appears that the sun is shining on them, but underneath the surface, a silent anguish is growing between husband and wife, too painful to talk about. Unnur clings to the farm work, as does Bjarni who is torn between loyalty to Unnur and a deep, growing frustration.

And then there is Helga, the mother of two on the next farm.
Helga is intelligent, her poetic mind trapped in farm life and trapped in a marriage with a man who was never her equal. Bjarni and Helga share a love for literature and soon enough the rumor starts to spread that the two of them are having an affair. Ironically this rumor eventually does drive them together.

And just like that - they're plunged into a passion they didn't think could exist, both so thirsty for it that there's no way of stopping . Butwhen Helga becomes pregnant and asks Bjarni to move to Reykjavík with her, he can't take the jump. He stays, loyal to his wife and to this place.
Decades later Bjarni finds himself haunted by the past, wondering if he made the right choice.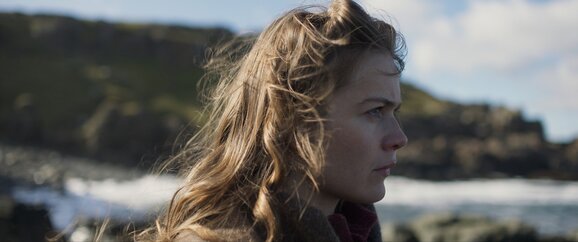 Crew
Directed by

Screenplay

Director of Photography

Editor

Producer

Co-Producer
About the film
Type

Feature Film

National Premiere Date

September 5, 2022, Háskólabíó

Genre

Drama

Length

100 min.

Original Title

Svar við bréfi Helgu

International Title

A Letter from Helga

Production Year

2022

Production Countries

Iceland, Holland, Estonia

Icelandic Film Centre Grant

Yes

Based on a

Novel

Production Format

Arri Alexa

Aspect Ratio

1.85:1

Color

Yes

Screening format and subtitles

DCP, English subs
Company Credits
Production Company

Co-Production Company
Festivals
2023

Santa Barbara International Film Festival

2023

Glasgow Film Festival

2023

Göteborg Film Festival

2023

Seattle International Film Festival

2022

Tallinn Black Nights Film Festival

2022

Tromsö International Film Festival
---