---
Last Dance
It's a spring morning in Reykjavík. A man and
a woman wake up in their bed and know that
their relationship has ended. They take a drive
out of the city, towards the end of love, perhaps
toward the end of the world. A story of love,
loss, and the mysterious power of nature herself.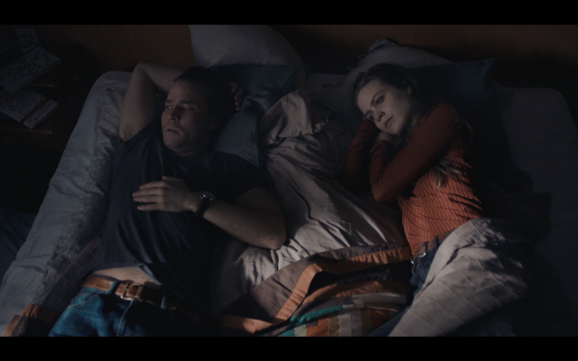 Crew
Directed by

Screenplay

Director of Photography

Editor

Music Composer

Producer

Costume Design

Sound Design
About the film
Type

Short Film

National Premiere Date

September 27, 2020, Bíó Paradís

International Premiere Date

September 17, 2020, Nordisk Panorama

Genre

Drama

Length

11 min. 55 sec.

Language

Icelandic

Original Title

Síðasti dansinn

International Title

Last Dance

Production Year

2020

Production Countries

Iceland

Icelandic Film Centre Grant

Yes

Production Format

HD

Aspect Ratio

1.85:1

Color

Yes

Screening format and subtitles

DCP, English sub
Festivals
2021

Minimalen Short Film Festival

2021

Nordic Lights Film Festival

2020

Nordisk Panorama

2020

Reykjavík International Film Festival
---