---
Thin Ice
As the Swedish foreign minister proposes a ban on
oil drilling before the Arctic Council, a Swedish ship
is attacked off the coast of Greenland. The ministers
must now decide whether to give in to terror and
postpone their meeting or fight for the climate under
the threat of further attacks. And they must choose
between their own short-term interests or working
together for the sake of the entire planet.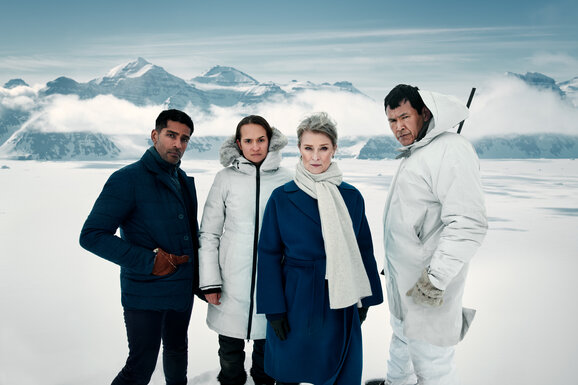 Crew
Directed by

Screenplay

Producer
About the film
Type

TV Fiction

National Premiere Date

February 16, 2020

Length

360 min.

Language

Swedish

Original Title

Tunn is (Ísalög)

International Title

Thin Ice

Production Year

2020

Production Countries

Sweden, Iceland (minority)

Premiere TV Channel

RÚV

Number of Episodes

8

IMDB

Icelandic Film Centre Grant

Yes

Color

Yes

Screening format and subtitles

HD
Company Credits
Production Company

Co-Production Company
Festivals
2020

Nordische Filmtage Lübeck
---