---
In Touch
One third of the population of the Polish village of Stare Juchy has left to work in Iceland. As they settle into new lives on the other side of Europe, those who remain long for their return. In the meantime, virtual hugs are all they have to join the distance separating them.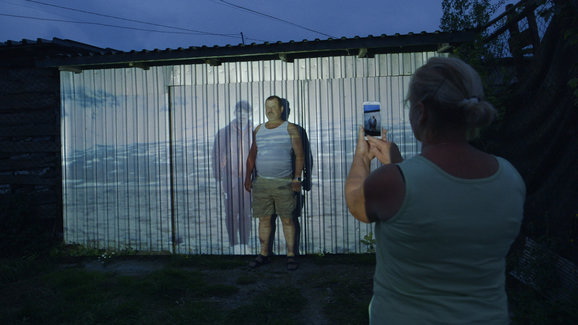 Crew
Directed by

Screenplay

Producer

Co-Producer
About the film
Type

Documentary

International Premiere Date

November 16, 2018, IDFA

Length

65 min.

Original Title

In Touch

International Title

In Touch

Production Year

2018

Production Countries

Iceland, Poland

IMDB

Icelandic Film Centre Grant

Yes

Production Format

2K Color

Color

Yes

Screening format and subtitles

DCP, English and Icelandic subtitles.
Company Credits
Production Company

Co-Production Company
Festivals
2019

21st Thessaloniki Documentary Festival

- Award: The Human Value Award

2018

International Documentary Festival Amsterdam (IDFA)

- Award: The IDFA Special Jury Award for mid-length documentary
---