---
You Say You Want a Revolution
This is the story of the '68 generation in Iceland. Icelanders who were participants in the turmoil that characterized this period tell of their experience, their background and explain the motives behind when thousands of young people fought for their values in defiance of the prevailing attitudes of previous generations.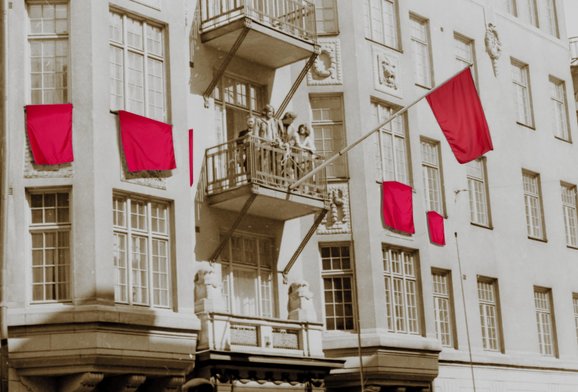 Crew
Directed by

Screenplay

Director of Photography

Editor

Music Composer

Producer

Animation by

Special Effects

Titles
About the film
Type

Documentary

National Premiere Date

October 10, 2018, Bíó Paradís

Length

72 min.

Language

Icelandic, Swedish, English

Original Title

Bráðum verður bylting!

International Title

You Say You Want a Revolution

Production Year

2018

Production Countries

Iceland

Website

Icelandic Film Centre Grant

Yes

Production Format

HD

Aspect Ratio

16:9

Color

Yes

Sound

Dolby

Screening format and subtitles

DCP, English subtitles.
Company Credits
Production Company

Supported by
---