---
Let Me Fall
When 15-year-old Magnea meets Stella, everything changes. Stella's no-holds-barred lifestyle drags them both into a world of drugs, which brings serious consequences for each of them, and their relationship. Twelve years later their paths cross again, and a reckoning between them becomes unavoidable.
Where to watch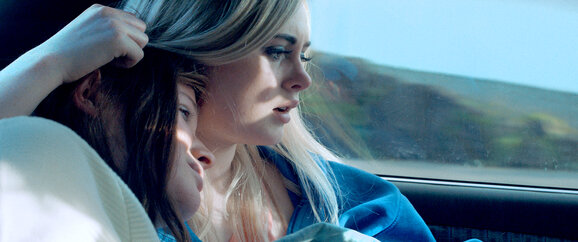 Crew
Directed by

Screenplay

Director of Photography

Editor

Music Composer

Producer

Co-Producer

Casting by

Costume Design

Hair Stylist

Line Producer

Make-Up

Production Designer

Re-recording Mixer

Set Decoration

Sound
About the film
Type

Feature Film

National Premiere Date

September 7, 2018, Háskólabíó

International Premiere Date

September 6, 2018, Toronto International Film Festival

Genre

Drama, Detective

Length

136 min.

Language

Icelandic

Original Title

Lof mér að falla

International Title

Let Me Fall

Production Year

2018

Production Countries

Iceland, Finland, Germany

IMDB

Icelandic Film Centre Grant

Yes

Color

Yes

Screening format and subtitles

DCP, English subtitles.
Cast
Main Cast

Supporting Cast

Sólveig Arnarsdóttir

,

Sigurbjartur Sturla Atlason

,

Álfrún Laufeyjar-Sigurðardóttir

,

Sveinn Ólafur Gunnarsson

,

Haraldur Ari Stefánsson

,

Björn Stefánsson

,

Þröstur Jónsson

,

Guðjón Davíð Karlsson

,

Víkingur Kristjánsson

,

Birgir Örn Steinarsson

,

Atli Óskar Fjalarsson

,

Ólafur Darri Ólafsson

,

Kristín Auður Sophusdóttir

,

Ólafur Arnalds

,

Bergur Þór Ingólfsson

,

Kristín Lea Sigríðardóttir
Company Credits
Production Company

Co-Production Company

Supported by
Festivals
2019

Hong Kong International Film Festival

2019

Art Film Fest

2019

Mamers en Mars

- Award: Kristín Thóra Haraldsdóttir was awarded with a Special Mention from the jury (Mentions Spéciales Prix d'interprétation féminine)

2019

Ramdam Festival Belgium

- Award: Most Disturbing Feature Film

2019

Glasgow International Film Festival

2019

Cleveland International Film Festival

2019

Espoo International Film Festival

2019

Minneapolis - St. Paul International Film Festival

2019

Febiofest

2019

BUFF International Film Festival

2018

Toronto International Film Festival

2018

Noordelijik Film Festival, Holland

2018

Busan International Film Festival, Suður-Kórea

2018

Rome International Film Festival

2018

Seoul PRIDE Film Festival, Suður-Kórea

2018

Stockholm International Film Festival

2018

Glasgow Film Festival

2018

Tallinn Black Nights Film Festival

????

Lübeck Nordic Film Days, Þýskaland
---
---