---
"Iceland Defence Force" Cold War Frontier
In the aftermath of the Second World War, relations between the former allied eastern and western powers deteriorated fast. Suddenly, the small island nation found itself in the midst of the ensuing "cold-war", which it used to its full benefit to catapult into the modern world.
A founding member of the NATO alliance, Iceland provided an important base for forward operations in protection of NATO's northern flank and Scandinavia and the approaches to North America by U.S. and allied forces.

For several decades, the Keflavik base remained the functional anti-submarine warfare capital of the world and centre of Cold War air defence intercept operations.
The Cold War had a profound effect on Iceland' economy and culture and reverberated in the national political arena. All the political parties, whether for or against, did their best in utilising the military presence and related controversies to their benefit. Allegations of corruption and treachery rang loud in the constant debate over the Keflavik base which represented the country's 6th largest town and the principal international airport.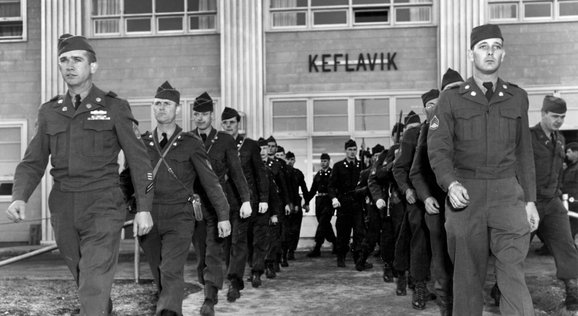 Crew
Directed by

Screenplay

Director of Photography

Editor

Music Composer

Producer

Co-Producer
About the film
Type

Documentary

National Premiere Date

November 15, 2017, Bíó Paradís

Length

88 min. 43 sec.

Language

Icelandic

Original Title

"Varnarliðið" kaldastríðsútvörður

International Title

"Iceland Defence Force" Cold War Frontier

Production Year

2017

Production Countries

Iceland

Number of Episodes

4

Icelandic Film Centre Grant

Yes

Production Format

1080p

Color

Yes

Sound

Dolby
Company Credits
Production Company

Co-Production Company

Supported by
---