---
Under the Tree
When the next-door neighbors complain that a tree in Baldvin and Inga's backyard is casting a shadow over their sundeck, a typical spat between suburban neighbors begins to spiral unexpectedly and violently out of control.
Where to watch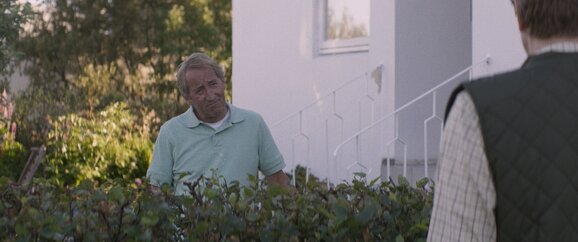 Crew
Directed by

Screenplay

Director of Photography

Editor

Music Composer

Producer

Co-Producer

Costume Design

Production Designer

Re-recording Mixer

Sound Design
About the film
Type

Feature Film

National Premiere Date

September 6, 2017, Háskólabíó

International Premiere Date

August 31, 2017, Venice Film Festival

Genre

Drama

Length

89 min.

Language

Icelandic

Original Title

Undir trénu

International Title

Under the Tree

Production Year

2017

Production Countries

Iceland, Denmark, Germany, Poland

IMDB

Website

Icelandic Film Centre Grant

Yes

Color

Yes

Screening format and subtitles

DCP, English subtitles.
Cast
Main Cast

Supporting Cast
Company Credits
Production Company

Co-Production Company

Supported by

International sales
Festivals
2018

Ramdam Festival

2018

Istanbul Film Festival

2018

Ankara International Film Festival

2018

Kyiv Molodist International Film Festival

2018

Skip City International D - Cinema Festival

- Award: Hafsteinn Gunnar won the Best Director.

2018

Palm Springs Film Festival

2018

Scandinavian Film Festival LA

2018

Göteborg Film Festival

2018

Perth Film Festival

2018

Dublin International Film Festival

2018

Kino Pavasaris, Vilinius

2018

Febiofest - Prague

2018

Hong Kong International Film Festival

2018

Beijing International Film Festival

2018

Filmfest Sundsvall

2018

Northern Lights Film Festival - Belarus

2018

Filmfest DC

2018

Espoo International Film Festival

2018

Horrorant Film Festival Fright Night

2018

North Atlantic Film Days

2018

Espoo Ciné International Film Festival

2017

Fantastic Fest

- Award: Hafsteinn Gunnar Sigurðsson won Best Director in the Comedy Features category.

2017

Hamptons Film Festival

- Award: Award Winner for Best Narrative Feature.

2017

Denver Film Festival

- Award: Won Special Jury Award

2017

Venice Film Festival, Orizzonti Section

2017

Toronto International Film Festival

2017

Zurich Film Festival

- Award: A Special Mention from the Jury.

2017

Chicago International Film Festival
---
---