---
Winter Brothers
A brother odyssey set in a workers' environment during a cold winter. We follow two brothers - their routines, habits and rituals - and a violent feud that erupts between them and another family.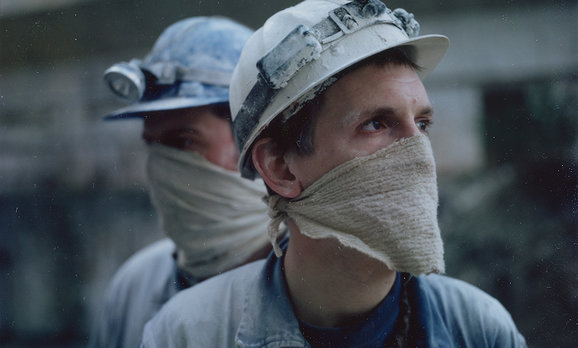 Crew
Directed by

Screenplay

Director of Photography

Editor

Music Composer

Producer

Co-Producer

Costume Design

Executive Producer

Production Designer

Sound Design
About the film
Type

Feature Film

National Premiere Date

September 30, 2017

International Premiere Date

August 3, 2017, Locarno Film Festival

Genre

Drama

Length

95 min.

Language

Danish

Original Title

Vetrarbræður (aka Vinterbrødre)

International Title

Winter Brothers

Production Year

2017

Production Countries

Iceland, Denmark

IMDB

Website

Icelandic Film Centre Grant

Yes

Color

Yes

Screening format and subtitles

DCP, Icelandic and English subtitles.
Cast
Main Cast

Supporting Cast
Company Credits
Production Company

Co-Production Company

Supported by

International sales
Festivals
2018

Transilvania International Film Festival

- Award: Hlynur Pálmason won a Best Director award.

2018

Kyiv Molodist International Film Festival

- Award: Won a Best Film award.

2018

Premiers Plans - Angers Film Festival

2018

Tromso International Film Festival

2018

Kino Pavasaris

2018

Hong Kong International Film Festival

2018

New Directors/New Films festival

2018

Titanic Film Festival

2018

Las Palmas de Gran Canaria International Film Festival

2018

Istanbul Film Festival

2018

Moscow International Film Festival

2018

Ankara International Film Festival

2018

Crossing Europe Film Festival

2018

Lima Independiente Film Festival

2018

FEST - New Directors New Films Festival

2018

Taipei Film Festival

2018

Filmfestival Kitzbuehel

2018

Pancevo Film Festival

2018

Helsinki International Film Festival

2018

Film Fest Gent

2018

Riga International Film Festival

2018

Göteborg Film Festival

2017

Locarno Film Festival

- Award: Best Actor (Elliott Crosset Hove), Best European Film – Europa Cinemas award, Junior Jury Award – First Prize and a Special Mention from the Ecumenical Jury.

2017

New Horizons Film Festival, Wroclaw, Poland

- Award: Won Special Mention from FIPRESCI.

2017

Norwegian International Film Festival Haugesund
---