---
A Reykjavík Porno
A REYKJAVIK PORNO is a Nordic-noir, Icelandic-Scottish feature.
A curious student, disturbed by his encounters with online pornography,
sets out on an ill-conceived search for revenge in the
icy darkness of Iceland's capital.

Three days in the permanent winter darkness of Reykjavik, the
freezing city provides a backdrop for a story of revenge.
Ingvar, a country-boy living in the capital to study, lodges with
an alcoholic landlady, Laufey. Ingvar slyly manipulates Laufey
making her obsessive, ill and agoraphobic. His new life becomes
shrouded in deceit and dirty secrets as he becomes increasingly
transfixed a new 'parent-porn' website that a local teenager has
launched.

Ingvar becomes fixated when Ada shows him a 'parent porn' web
site where a local teen has hacked his mum's webcam and been
secretly filming her having a string of one night stands. He recognises
the place where the original parent porn was filmed leading
him to its teenage maker, a path ripe with danger, regrets
and dirty secrets. Ingvar's l i fe is changed forever. . .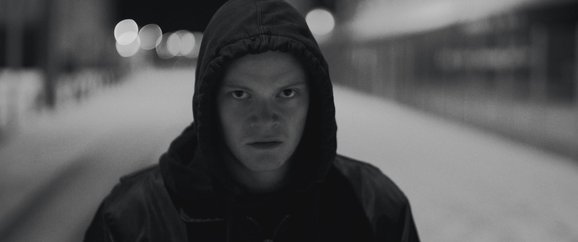 Crew
Directed by

Screenplay

Director of Photography

Editor

Music Composer

Producer

Co-Producer
About the film
Type

Feature Film

National Premiere Date

January 12, 2017, Bíó Paradís

International Premiere Date

June 22, 2016, Edinburgh International Festival

Genre

Thriller, Drama

Length

82 min.

Language

English, Icelandic

Original Title

A Reykjavík Porno

International Title

A Reykjavík Porno

Production Year

2016

Production Countries

Iceland, United Kingdom, Scotland

IMDB

Website

Icelandic Film Centre Grant

No

Production Format

HDV

Aspect Ratio

16:9

Color

Yes

Screening format and subtitles

DCP
Cast
Main Cast

Supporting Cast
Festivals
2016

Film Fest Gent

2016

Edinburgh International Festival
---