---
Braggabúar
This is a documentary about the people living in barracks in Reykjavik from the year 1940 till 1970. This is an important chapter in Reykjavik history and for the national as whole. The Icelandic community turned from the farm life to a urban city in a very short period of time and these barrack communities were an example about this tremendous growth in the city. Here we see the barracks put in a perspective as a historic event that depicts the various livelihood of people in the growing city. We follow people that actually lived in these barracks and hear what they have to say and experienced in these times.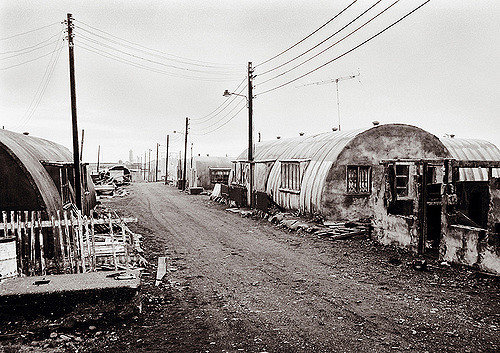 Crew
Directed by

Screenplay

Director of Photography

Editor

Producer

Co-Producer

Re-recording Mixer

Sound

Sound Design

Sound Editor
About the film
Type

Documentary

National Premiere Date

September 20, 2001, Háskólabíó

Length

80 min.

Language

Icelandic

Original Title

Braggabúar

International Title

Braggabúar

Production Year

2001

Production Countries

Iceland

Icelandic Film Centre Grant

Yes

Color

Yes
Festivals
2001

Edduverðlaunin / Edda Awards

- Award: Nominated for Documentary of the Year.
---