---
Fruit Basket
Mæja strawberry fruit basket, but cleaner, Red Apple keeps everything neat and tidy, green banana, but the left is right. IMMI pineapple but most offer themselves waiting to crown replaced with the message so he can crowned himself king. Eva orange but not over water reflection, and Suss in Poland and insect lamps have become even more pranksters than before. Goofy banana and green banana continue to march across Ávaxtakörfuna and not lose the rhythm. Gedda carrot is always happy, despite adversity and argues that there is nothing more natural than a vegetable farm in the fruit basket.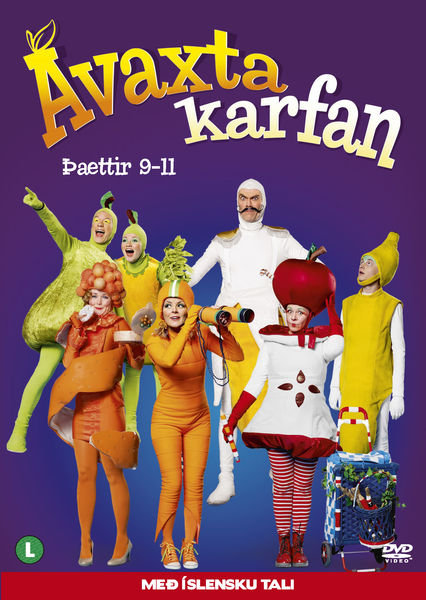 Crew
Directed by

Screenplay

Music Composer

Producer

Costume Design

Production Designer

Special Make-up Effects
About the film
Type

TV Fiction

National Premiere Date

September 14, 2013

Genre

Family, Comedy

Language

Icelandic, English

Original Title

Ávaxtakarfan

International Title

Fruit Basket

Production Year

2013

Production Countries

Iceland

Premiere TV Channel

Stöð 2

Icelandic Film Centre Grant

Yes

Based on a

Play

Antecendent Title

Fruit Basket

Color

Yes
Cast
Main Cast

Supporting Cast
Company Credits
Production Company

Supported by
Festivals
2014

Edduverðlaunin / Edda Awards

- Award: Nominated for Children's Program of the Year. Nominated for Make-Up (Svanhvít Valgeirsdóttir). Nominated for Production Design (Linda Mjöll Stefánsdóttir).
---