---
Fruit Basket
The world is a fruit basket and the fruits are dominated by the evil pineapple. Mæja the strawberry is a victim of bullying but when the carrot arrives in the fruit basket it becomes the new victim of bullying. With time the population of the fruit basket start to realize the consequence of bullying and start helping each other defeating this dreadful problem.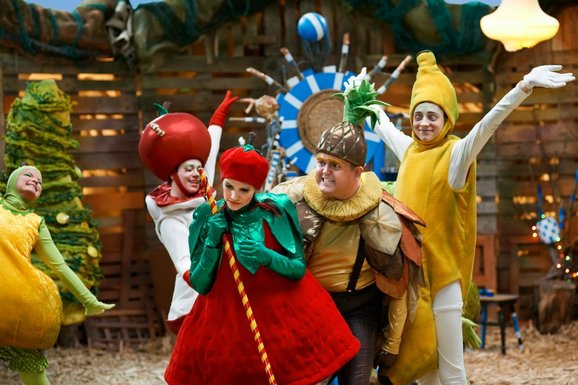 Crew
Directed by

Screenplay

Music Composer

Producer

Costume Design

Production Designer

Special Make-up Effects
About the film
Type

Feature Film

National Premiere Date

August 31, 2012, Smárabíó

Genre

Family, Comedy

Length

86 min.

Language

Icelandic, English

Original Title

Ávaxtakarfan

International Title

Fruit Basket

Production Year

2012

Production Countries

Iceland

IMDB

Website

Icelandic Film Centre Grant

No

Based on a

Play

Antecendent Title

The Fruit Basket

Color

Yes
Cast
Main Cast

Supporting Cast
Festivals
2013

Edduverðlaunin / Edda Awards

- Award: Children's Program of the Year. Nominated for Costume Design (María Theodora Ólafsdóttir). Nominated for Production Design (Linda Mjöll Stefánsdóttir).
---