---
Johanna: The Last Battle
Johanna Sigurdardottir became prime minister In Iceland following the financial crisis of 2008. She was the first openly gay prime minister in the world.

In her final days as Prime Minister, Johanna tries to get the parliament to pass a new constitution that was approved in a national referendum.

The the two biggest opposition parties in parliament try to stop the constitution by filibustering but the smallest one, The Movement, thinks the government is not doing enough to get it passed.

A new chairman in Johanna's political party changes her policy of trying to get the constitution through parliament because time is running out and wants to postpone it to the next term.

Johanna is fighting against this proposal and The Movement files a vote of no confidence in parliament against her government. Johanna only just survives the vote but by filibustering the opposition manages to kill the constitution.

This conclusion is Johanna's biggest disappointment as she leaves parliament for the last time after 36 years of service.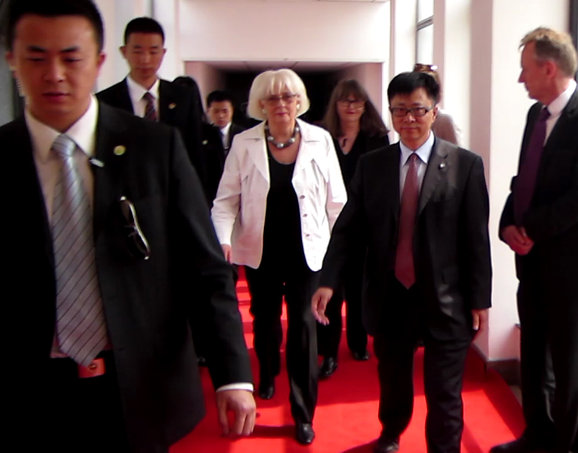 Crew
Directed by

Screenplay

Director of Photography

Editor

Music Composer

Producer

Sound Design
About the film
Type

Documentary

National Premiere Date

October 16, 2015, Bíó Paradís

Length

84 min.

Language

Icelandic

Original Title

Jóhanna: Síðasta orrustan

International Title

Johanna: The Last Battle

Production Year

2015

Production Countries

Iceland

Website

Icelandic Film Centre Grant

Yes

Production Format

HD

Aspect Ratio

16:9

Color

Yes

Screening format and subtitles

DCP
Company Credits
Production Company

Supported by
---