---
Trapped
A small town in a deep Icelandic fjord has been snowed in. A murder has been committed and the suspected killer is still in town, trapped by the raging storm along with the rest of the villagers. The local chief of police is determined to solve the case before the storm dies down and the killer has a chance to escape.
Where to watch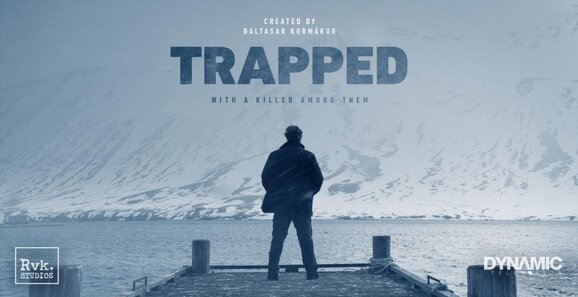 Crew
Directed by

Screenplay

Director of Photography

Editor

Music Composer

Producer

Based on an idea by

Props

Script Supervisor

Visual Effects
About the film
Type

TV Fiction

National Premiere Date

December 27, 2015

Genre

Drama, Detective

Length

520 min.

Language

Icelandic, English

Original Title

Ófærð

International Title

Trapped

Production Year

2015

Production Countries

Iceland

Premiere TV Channel

RÚV

IMDB

Icelandic Film Centre Grant

Yes

Color

Yes

Screening format and subtitles

DCP, HD for TV, English subtitles.
Cast
Main Cast

Supporting Cast

Steinunn Ólína Þorsteinsdóttir

,

Nína Dögg Filippusdóttir

,

Björn Hlynur Haraldsson

,

Lilja Nótt Þórarinsdóttir

,

Hans Tórgarð

,

Jóel Sæmundsson

,

Þorsteinn Bachmann

,

Sigrún Edda Björnsdóttir

,

Pálmi Gestsson

,

Þorsteinn Gunnarsson

,

Óli Jón Gunnarsson

,

Kristján Franklín Magnús

,

Guðjón Pedersen

,

Jóhann Sigurðarson

,

Sigurður Skúlason

,

Christof Wehmeier

,

Ólafur Björn Gunnarsson

,

Júlía Guðrún Lovisa Henje

,

Halldóra Geirharðsdóttir
Company Credits
Production Company

In Partnership With

Supported by
Festivals
2016

Edduverðlaunin / Edda Awards

2016

Nordische Filmtage Lübeck

2015

Toronto International Film Festival

2015

Camerimage

2015

Rome Film Fest
---
---