---
Black Peak: A War Story
In the Fossvogur Military Cemetery in Reykjavik Iceland there are 6 gravestones with the names of the crew of a Wellington bomber that in 1941 crashed into Svartahnjúk (Black Peak) mountain in the Snæfellsnes Peninsula in West Iceland.
But the rescue team only found 4 bodies.

The documentary Black Peak - a war story, tells us how the Second World War collided with the peaceful countryside in Eyrarsveit county and how the legend of the crew and the airplane have lived on for more than 70 years.

In the remote Eyrarsveit County in Snæfellsnes peninsula, the old time roads were bad, paths and gravel roads connected the farms. The phone was an unfamiliar tool and radio was in its infancy. On Sundays, local people attended church, and the farmers discussed prospects and exchanged news on what was considered newsworthy beyond the daily routine.

In the film, we interview old people from Eyrarsveit County who witnessed the plane crash and the search. We meet some of the English RAF members who served in the 221st Sqd. in Iceland. We film as the Mountain Rescue team from Grundarfjordur climb into Hrafnagil to look for the remains of the missing crewmembers.

World War II changed everything; suddenly Iceland was flooded with foreign soldiers bringing their weapons and vehicles. And Eyrarsveit County was the scene of events that still live in the memory of the people.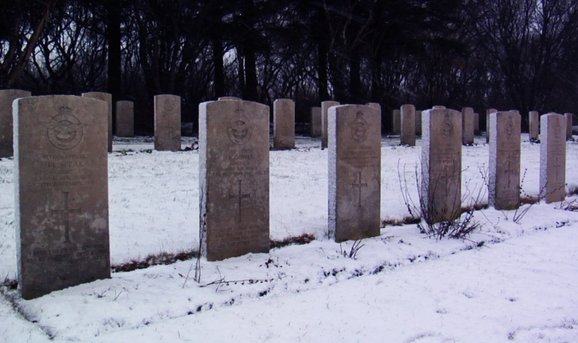 Crew
Directed by

Screenplay

Director of Photography

Editor

Music Composer

Producer

Co-Producer

Sponsored by
About the film
Type

Documentary

Length

57 min.

Language

Icelandic, English

Original Title

Svartihnjúkur: Stríðssaga úr Eyrarsveit

International Title

Black Peak: A War Story

Production Year

2015

Production Countries

Iceland

Website

Icelandic Film Centre Grant

Yes

Production Format

HD

Aspect Ratio

16:9

Color

Yes

Sound

Stereo

Screening format and subtitles

DCP, Blu-ray
Company Credits
Production Company

Co-Production Company

Supported by
Festivals
2015

International Historical and Military Film Festival
---