---
Trend Beacons
An in-depth look at the hidden world of Trend forecasting, explaining how Trend Forecasters forecast two years into the future. The Trend Beacons explain what makes trends emerge and how businesses need to decide when to enter the wave and ride it. A wrong decision costs a lot of money.

The RAVAGE duo, Christine Boland and David Shah are the protagonists of the film. We see how they develop a forecast and work on their Trend Forecast, interacting with the World news and consulting their clients. At the end of the film we see an actual forecast that can be compared with emerging fashion and design items.

Trend Beacons is a tour de force into a hidden world that affects everybody on a daily basis, but almost no one knows about. Enter the rabbit hole of fashion and design, look at the smoke and mirrors and exit on the other side. A visually stunning, in-depth documentary that entertains and educates at the same time. You will never look at the fashion and design industry in the same way, after seeing this documentary. Fashion and design affect everybody, every day of their life. Most people are clueless about how these things work – how trends emerge to make their creators a lot of money.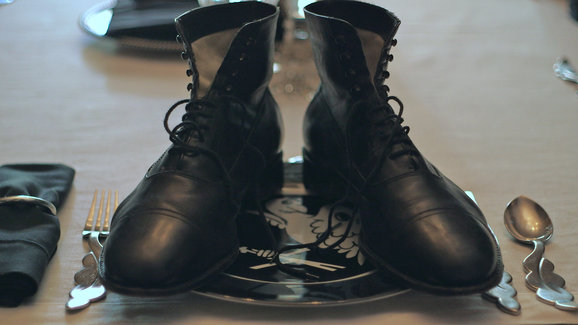 Crew
Directed by

Screenplay

Director of Photography

Editor

Music Composer

Producer

Co-Producer

Sound Design
About the film
Type

Documentary

National Premiere Date

March 12, 2015, Bíó Paradís

International Premiere Date

November 9, 2014, CPH:DOX

Length

74 min.

Language

English

Original Title

Trend Beacons

International Title

Trend Beacons

Production Year

2014

Production Countries

Iceland, Holland

IMDB

Website

Icelandic Film Centre Grant

Yes

Production Format

HD

Aspect Ratio

16:9

Color

Yes

Sound

Stereo

Screening format and subtitles

DCP, English subtitles
Company Credits
Production Company

Co-Production Company

Supported by
Festivals
2016

Edduverðlaunin / Edda Awards

- Award: Nominated for Documentary of the year.

2015

Nikolai Biograf og Café, Kolding

2015

Planete+ Doc Film Festival Against Gravity, Varsjá

2015

Documentary Edge Festival

2014

CPH:DOX
---