---
Grump, The
The Grump is a comedy about family relationships. The main character is an introvert father-in-law, a self-made philosopher with his more than peculiar opinions. He hurts his leg and has to move to the city, to be taken care of by his daughter-in-law. His son, estranged from his parents and his farmhouse duties, has to look after the father's farm and take care of his demented mother, in a hospice. The crash of the cultures is inevitable. The daughter-in-law, a rising star in her business career, gets a new challenge as the father-in-law refuses to remain in bed while convalescing. He takes an active part in her business negotiations with the Russians. The outcome is greater than the sum of its parts – but in a surprising way that no one can foresee.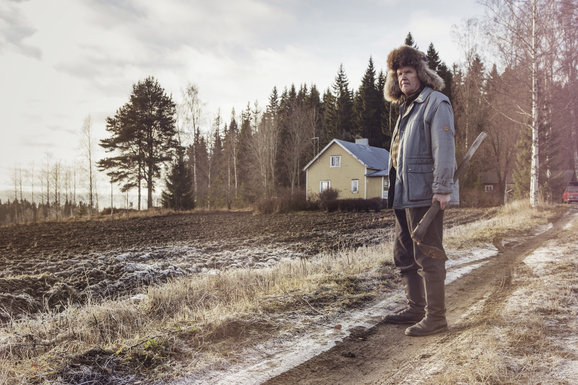 Crew
Directed by

Screenplay

Director of Photography

Editor

Music Composer

Producer

Co-Producer

Based on a novel by
About the film
Type

Feature Film

National Premiere Date

March 6, 2015, Háskólabíó

International Premiere Date

September 4, 2014, Toronto International Film Festival

Genre

Comedy

Length

98 min.

Language

Finnish, Russian, English

Original Title

Nöldurseggurinn (aka The Grump)

International Title

Grump, The

Production Year

2014

Production Countries

Iceland, Finland

IMDB

Website

Icelandic Film Centre Grant

Yes

Based on a

Novel

Antecendent Title

The Man Who Gets Upset About Things

Production Format

Arri Alexa HD

Color

Yes

Screening format and subtitles

DCP with English subtitles.
Company Credits
Production Company

Co-Production Company

Supported by
Festivals
2016

Edduverðlaunin / Edda Awards

- Award: Nominated for Musical Score of the year (Hilmar Örn Hilmarsson).

2015

The Norwegian International Film Festival Haugesund

2014

Toronto International Film Festival
---