---
Holding Hands for 74 Years
Holding Hands for 74 Years is a love story, full of heart and humility. The story begins in 1939 in Reykjavik, Iceland, where we are introduced to Ludvik and Arnbjorg. We learn how their youthful love evolved into a life-long devotion, and how they stayed together for better, for worse, for richer, for poorer, in sickness and in health. We learn about their values and their sensibilities about life, and what made them stick.?? Many of us know how it feels to be young and in love. Few can be so lucky to experience that love for 74 years. How could a love like that end? What next? We get to know the hearts of this couple, through thick and thin, through life and into the ever after. We learn about love's eternal worth.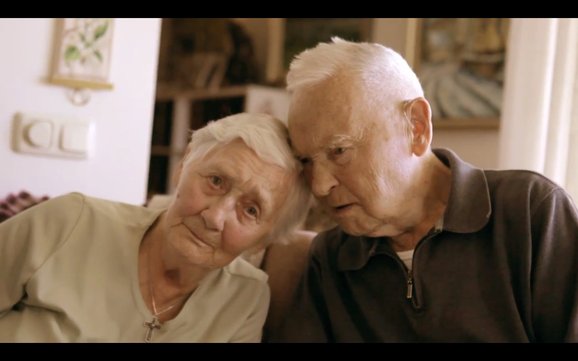 Crew
Directed by

Screenplay

Director of Photography

Editor

Producer

Co-Producer

Sound Design
About the film
Type

Documentary

National Premiere Date

April 5, 2014, Bíó Paradís

Length

15 min. 52 sec.

Language

Icelandic

Original Title

Holding Hands for 74 Years

International Title

Holding Hands for 74 Years

Production Year

2013

Production Countries

Iceland, United States

IMDB

Website

Icelandic Film Centre Grant

No

Color

Yes

Screening format and subtitles

DVD, english subtitles.
Festivals
2015

Taste of Iceland, Denver
---