---
Harry & Heimir: The First Time it is Murder
The beautiful Diana Klein seeks the help of private eyes Harry and Heimir, to locate her father, a weather researcher staying in the Icelandic highlands, who seems to have disappeared. Harry and Heimir take on the job and are successful in thwarting a devious conspiracy of Danish amateur skiers who are trying to steal the Icelandic highlands for export out of the country.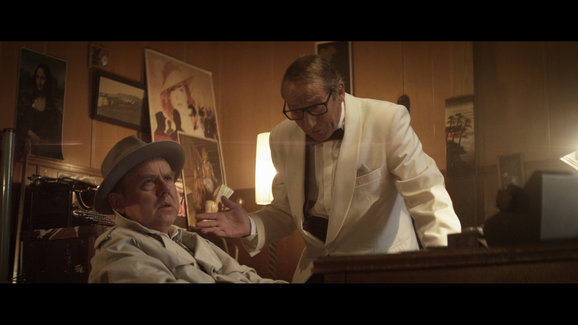 Crew
Directed by

Screenplay

Director of Photography

Editor

Music Composer

Producer

Co-Producer

Art Direction

Computer Generated Imagery

Costume Design

Line Producer

Make-Up

Production Manager

Script Supervisor

Sound Design
About the film
Type

Feature Film

National Premiere Date

April 11, 2014, Háskólabíó

Genre

Comedy

Length

85 min.

Language

Icelandic, Danish, Spanish, French

Original Title

Harry & Heimir: Morð eru til alls fyrst

International Title

Harry & Heimir: The First Time it is Murder

Production Year

2014

Production Countries

Iceland

IMDB

Icelandic Film Centre Grant

Yes

Based on a

Play

Production Format

HD

Color

Yes
Cast
Main Cast

Supporting Cast
Company Credits
Production Company

Co-Production Company

Supported by
Festivals
2016

Nordic Film Club, ýmsir sýningarstaðir, Tékkland

2015

Edduverðlaunin / Edda Awards

- Award: Special Effects of the year (Bjarki Guðjónsson). Nominated for Make-up Achievement of the year (Helga Sjöfn Kjartansdóttir).
---