---
Sub Rosa
The film SUB ROSA observes the 8 year old Tilda as she discovers the indecent world lurking
behind the walls of the flower store she grows up in. The young girl receives a liberal upbringing and roams around freely, curiously peeping through cracks to spy on the store's shady activities while her self-image forms at a tremendous speed. As the flower store is slowly uncovered - so is the little girl's behavior and inner life for the more we learn about the brothel, the more we understand about Tilda.

Besides Tilda we are introduced to two characters, Monique and Olive. Monique is the caretaker, she fails to properly care for the child which enables Tilda to freely pry into the prostitutes' and clients' lives. Olive (prostitute) is subject of both admiration and contempt for Tilda, she longs to be like her but is also aware of how disgraceful Olive's occupation is. The film will stay true to it's title and not reveal much - the past and the future will not be made clear, and the how & why of Tilda's situation will not be explained. The viewer simply observes how the brothel, with it's do's and don'ts, has formed this little girl's mind and behavior. Here, a brutal world is observed through the eyes of a young child - a child that understands more than the adults are willing to admit but is still too innocent to grasp the seriousness of the situation.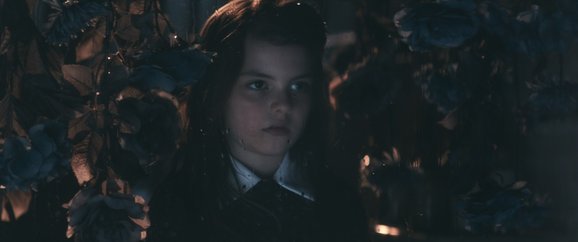 Crew
Directed by

Screenplay

Director of Photography

Editor

Music Composer

Producer

Co-Producer
About the film
Type

Short Film

Genre

Drama

Length

15 min.

Language

English

Original Title

Sub Rosa

International Title

Sub Rosa

Production Year

2014

Production Countries

Iceland, England

Icelandic Film Centre Grant

Yes

Production Format

HD

Color

Yes

Screening format and subtitles

DCP
Company Credits
Co-Production Company

Supported by
Festivals
2015

Edduverðlaunin / Edda Awards

- Award: Nominated for Short Film of the year.

2015

London Short Film Festival

2015

Cardiff Independent Film Festival

2015

San Diego Film Festival

- Award: Best short film.

2015

Leuven International Short Film Festival

2014

Helsinki International Film Festival - Love & Anarchy

2014

Reykjavík International Film Festival

- Award: Special mention from jury.

2014

Cork Film Festival

2014

Cyprus International Short Film Festival
---