---
Astridur 2
When this second series begins Astridur is head of the resolution committee for a fallen bank. She's in a bad place. She's angry and bitter and doesn't handle her job very well. Her bitterness is due to disappointment in the romantic department. David dumped her at the departure gate when they had decided to move together to Copenhagen. She has a hard time forgiving him for that and takes it out on those closest to her. Especially her uncle Bjarni who she lives with now. As the series progresses we see how our heroine gets a grip on her life and comes to terms with her situation. But that journey is a turbulent and stormy one.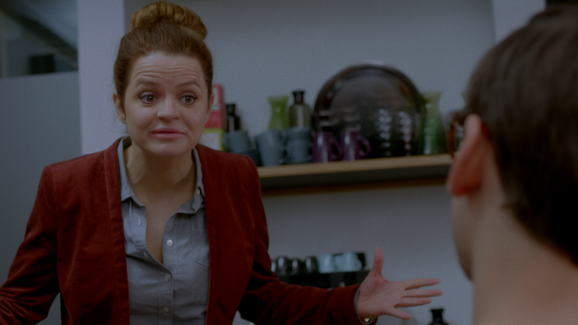 Crew
Directed by

Screenplay

Director of Photography

Editor

Producer
About the film
Type

TV Fiction

Genre

Comedy

Length

250 min.

Language

Icelandic

Original Title

Ástríður 2

International Title

Astridur 2

Production Year

2013

Production Countries

Iceland

Premiere TV Channel

Stöð 2

IMDB

Icelandic Film Centre Grant

Yes

Production Format

RED

Color

Yes

Screening format and subtitles

Digibeta (poss.HD)
Cast
Main Cast

Supporting Cast
Company Credits
Production Company

Supported by
Festivals
2014

Edduverðlaunin / Edda Awards

- Award: Nominated for Leading Actor of the year (Kjartan Guðjónsson). Nominated for Leading Actress of the year (Ilmur Kristjánsdóttir). Nominated for Supporting Actor of the year (Björn Hlynur Haraldsson). TV Drama of the year.
---