---
XL
The ex-family man, avid womanizer, heavy drinking, heavy weight parlimentarian Leifur Sigurðarson is forced to go to rehab, by his political rival the PM, following a well publicised art exhibition brawl. Full of denial, Leifur gives a small but grand dinner party before checking in. As the gathering slowly matures into a full blown party we get to know the host and his guests better, and learn about the relationships within the group: The dealings of Leifur and the underworld king pin Eiríkur, the stunning Æsa, an art student and Leifur´s very young number one girl ... but when it´s time to leave - svery few do, turning the night into an adventure exclusively for those old enough to vote.
Where to watch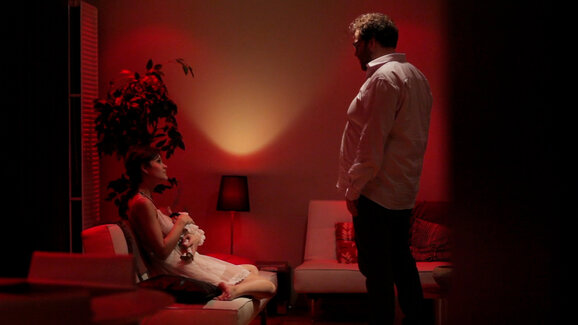 Crew
Directed by

Screenplay

Director of Photography

Editor

Music Composer

Producer

Co-Producer

Animal Trainer

Assistant Director

Assistant Editor

Assistant makeup artist

Associate Producer

Based on a Story by

Boom Operator

Camera

Camera Assistant

Color Grader

Costume Design

Executive Producer

Foley

Gaffer

Hair Stylist

Make-Up

Post-production Sound Assistant

Production Assistant

Production Coordinator

Production Designer

Production Manager

Props

Re-recording Mixer

Script Supervisor

Set Decoration

Sound Design

Visual Effects
About the film
Type

Feature Film

National Premiere Date

January 18, 2013, Sambíó

International Premiere Date

July 2, 2013, Karlovy Vary International Film Festival

Genre

Drama

Length

87 min.

Language

Icelandic

Original Title

XL

International Title

XL

Production Year

2013

Production Countries

Iceland

IMDB

Icelandic Film Centre Grant

Yes

Production Format

Canon 5D

Aspect Ratio

1.78:1

Color

Yes

Sound

Dolby Digital

Screening format and subtitles

DCP with English subtitles.
Cast
Main Cast

Supporting Cast

Elma Lísa Gunnarsdóttir

,

Tanja Björk Ómarsdóttir

,

Nanna Kristín Magnúsdóttir

,

Stefán Jónsson

,

Ævar Þór Benediktsson

,

Hilmir Jensson

,

Snorri Ásmundsson

,

Hafdís Helga Helgadóttir

,

Þorsteinn Bachmann

,

Helgi Björnsson

,

Edda Arnljótsdóttir

,

Jón Júlíusson

,

Lilja Guðrún Þorvaldsdóttir

,

Margrét Helga Jóhannsdóttir

,

Rúnar Guðbrandsson

,

Inga María Eyjólfsdóttir

,

Karolina Boguslawska

,

Hanna Kristín Birgisdóttir

,

Auður Ómarsdóttir

,

Jórunn Steinsson

,

Eva María Jónsdóttir

,

Víkingur Kristjánsson

,

Katla Rut Pétursdóttir

,

Leifur Gauti Sigurðsson

,

Þórunn Magnea Magnúsdóttir

,

Monika Ewa Orlowska
Company Credits
Production Company

Co-Production Company

Supported by
Festivals
2016

Ultima Thule, ýmsir sýningarstaðir, Pólland

2015

Nordischer Filmklub des Kulturhus Berlin

2015

Northern Lights, Sofíu

2015

Iceland Sounds & Sagas, Turku, Finnlandi

2014

Edduverðlaunin / Edda Awards

- Award: Nominated for Screenplay of the year (Guðmundur Óskarsson og Marteinn Þórsson). Nominated for Sound Design of the year (Bogi Reynisson og Pétur Einarsson). Nominated for Editing of the year (Stefanía Thors, Marteinn Þórsson, Sigurður Eyþórsson, Valdís Óskarsdóttir). Nominated for Film of the year. Nominated for Cinematography of the year (Bergsteinn Björgúlfsson). Nominated for Leading Actor of the year (Ólafur Darri Ólafsson). Nominated for Leading Actress of the year (María Birta Bjarnadóttir). Nominated for Supporting Actress of the year (Margrét Helga Jóhannsdóttir and Nanna Kristín Magnúsdóttir). Nominated for Director of the year (Marteinn Þórsson). Nominated for Musical Score of the year (Anna Þorvaldsdóttir og Samaris)

2014

Göteborg International Film Festival

2014

Scandinavian Film Festival LA

2014

Pune International Film Festival

2014

European Film Festival, Lecce

2013

Calgary International Film Festival

2013

Vancouver International Film Festival

2013

Filmfestival Munster

2013

Molodist - Kiev International Film Festival

2013

Bergen International Film Festival

2013

Scanorama European Film Forum

2013

Cork Film Festival

- Award: In competition.

2013

MUCES - The City of Segovia Festival of European Cinema

2013

Chennai International Film Festival

2013

Karlovy Vary International Film Festival
---
---