---
Vildspor
A film about self-destruction, romance, and everlasting friendship: Ossy and Jimmy are childhood friends from Copenhagen and together they share an experience of a wild life in Thailand. Some years ago Jimmy gave that life up and settled in Iceland, where he now lives the life of ordinary people: a steady job, a wife, and a child. One day Ossy - carrying a deadly secret and in great need of his former confidante - suddenly turns up in Iceland. Jimmy doesn't appreciate the confrontation with his past and he does what he can to deport his old friend. Ossy responds with a vengeance and disrupts Jimmy's peaceful family life. Desperate and for want of ridding himself of Ossy, Jimmy agrees to sell a small portion of heroin for him, but the plan backfires. While Jimmy desperately tries to keep his family together, Ossy plunges into deep water, and ends beaten-up in the Icelandic desert, where he is found by the angelic and beautiful girl Jóna.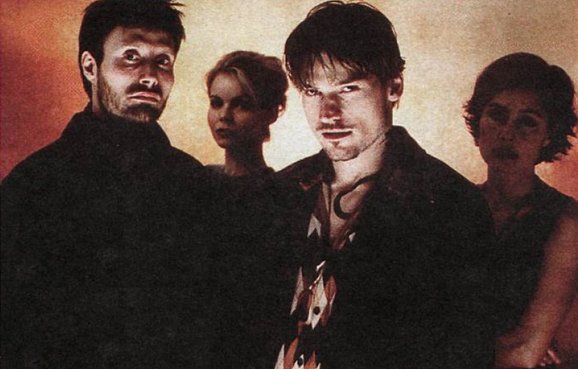 Crew
Directed by

Screenplay

Director of Photography

Editor

Music Composer

Producer

Assistant Director

Costume Design

Generator Operator

Key Grip

Make-Up

Production Designer

Production Manager

Script Supervisor

Sound Design

Sound Engineer

Stunts
About the film
Type

Feature Film

National Premiere Date

August 7, 1998

Genre

Drama

Language

Icelandic, Danish, English

Original Title

Vildspor

International Title

Vildspor

Production Year

1998

Production Countries

Iceland, Denmark

IMDB

Icelandic Film Centre Grant

No

Color

Yes
Cast
Main Cast

Supporting Cast
Company Credits
Production Company

Co-Production Company

Supported by
Festivals
1999

Robert Festival

- Award: Nominated for Best Actor (Nikolaj Coster-Waldau) and Best Original Score (Hilmar Örn Hilmarsson).

1999

Salerno International Film Festival

- Award: Nominated for Grand Prix.
---