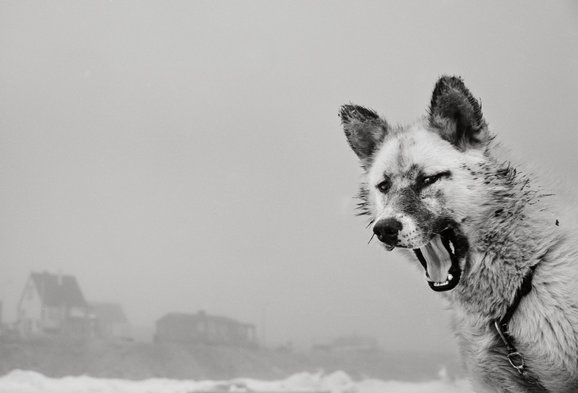 Last Days of the Arctic
Last Days of the Arctic
Last Days of the Arctic
He is an adventurer who loves it when the cold creeps in and people are struggling with nature in its most extreme form. He blends in with forgotten people like just another force of nature. He has found his diamond mine, capturing the faces of the North.
Synopsis
Ragnar Alexsson, a.k.a. RAX, is among the most celebrated photographers in the world. His series Faces of the North are a living document of the dying cultures of the far northern reaches of the planet. His photo essays of farmers and fishermen in Icleand, and of the great hunters of Greenland give an amazing insight into everyday life of people who struggle a daily battle with the Arctic nature.

A celebration of the photographer and his subjects, Last Days of the Arctic is an elegy for a disappearing landscape and the people who inhabit it.
About the film
Type: Documentary
National Premiere Date: August 19, 2011, Bíó Paradís
International Premiere Date: September 5, 2011, BBC Four - Storyville
Length: 90 min.
Language: Icelandic, English, Danish, Greenlandic
Original Title: Andlit norðursins
International Title: Last Days of the Arctic
Production Year: 2011
Production Countries: Iceland, Germany, United States, United Kingdom, Holland
Premiere TV Channel: BBC Four
Icelandic Film Centre Grant: Yes
Production Format: HD
Aspect Ratio: 1.85:1
Color: Yes
Sound: Stereo
Screening format and subtitles: Blu Ray w/English subtitles
Crew
Cast
Company Credits
Festivals
Mirgorod Film Festival, Poltava, Úkraína, 2016
Icelandic Film Festival, Nuuk, 2014
4 Steps into the Great North - Icelandic Days, Rome, Italy, 2012
Thessaloniki International Film Festival, Greece, 2012
Sheffield Doc/Fest, 2011 - Award: In competition for the Sheffield Green Award.
Television distribution
England: BBC Four, 2011
Iceland: RÚV, 2011
Cinema distribution
Iceland: Bíó Paradís, 2011