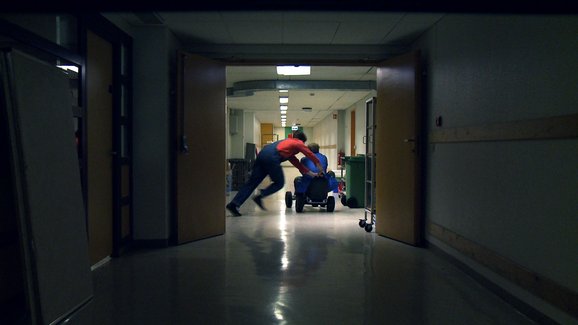 Secret Spell, The
Secret Spell, The
Secret Spell, The
Sveppi and Villi go on summer holiday to an old country hotel. Soon they realize a dark and beautiful secret concerning a ghost, a secret spell and a grumpy hotel manager.
Synopsis
Sveppi and Villi are going on vacation to an old hotel in the countryside where Sveppi's dad is going to write a book. Soon the two friends discover that the hotel is haunted and a dark, but beautiful secret lies behind everything. They team up with their friend Goi and embark on a quest to solve the mystery.
About the film
Type: Feature Film
National Premiere Date: September 10, 2010, Sambíó
Genre: Family, Comedy
Length: 81 min.
Language: Icelandic
Original Title: Algjör Sveppi og dularfulla hótelherbergið
International Title: Secret Spell, The
Production Year: 2010
Production Countries: Iceland
IMDB: Secret Spell, The
Website: www.facebook.com/sveppi3d
Icelandic Film Centre Grant: Yes
Production Format: HD 3D
Aspect Ratio: 2.35:1
Color: Yes
Sound: Dolby Digital
Screening format and subtitles: DCP with English sub. -
Crew
Cast
Company Credits
Festivals
Nordic Film Festival at Vienna, 2011
Fünf-Seen-Filmfestival, Germany, 2011
Stockholm International Film Festival Junior, 2011
Edduverðlaunin / Edda Awards, 2011 - Award: Nominated for Children's Material of the Year.
Cinema distribution
Iceland: Bíó Paradís, 2011