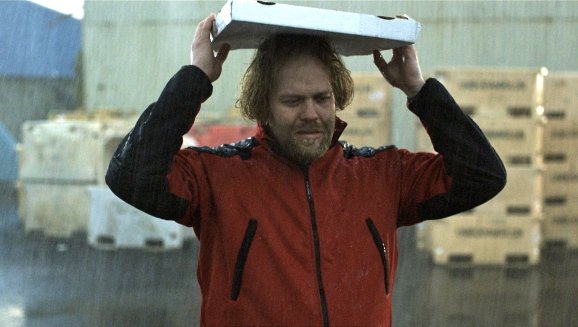 Epic Fail
A timid soundman is forced to rely on the kindness of a perfect stranger to retrieve his stolen sound equipment.
Synopsis
Epic Fail is based on true events that happened in Reykjavik, Iceland not so long ago. It is a 14 minute short film about a guy that finds himself in extraordinary situations and has to take matters into his own hands and put his trust in strangers that under normal circumstances, he never would have met and for sure never talked to. But when people find themselves in a situation and have to ask strangers for help then interesting things happen and we see that we are not so different after all and we should not judge the book by its cover.
About the film
Type: Short Film
National Premiere Date: June 4, 2009, Kringlubíó
Genre: Comedy
Length: 13 min. 10 sec.
Language: Icelandic
Original Title: Epik Feil
International Title: Epic Fail
Production Year: 2009
Production Countries: Iceland
IMDB: Epic Fail
Icelandic Film Centre Grant: Yes
Production Format: RED
Aspect Ratio: 16:9
Color: Yes
Sound: Stereo
Crew
Cast
Company Credits
Festivals
Brest European Short Film Festival, 2014
Interfilm Berlin, International Short Film Festival, Berlin, Germany,, 2012
International Filmfest Emden-Norderney, 2011
Tribeca Film Festival, 2010
Festroia Film Festival, 2010
Calgary International Film Festival, 2010
Scanorama European Film Forum, 2010
Reykjavik Shortfilm Festival, 2009 - Award: 2nd Place.
Nordisk Panorama, 2009 - Award: Nominated for Best Nordic Short.
CPH Shortfilm, 2009
Edduverðlaunin / Edda Award, 2009 - Award: Nominated for Short Film of the Year.